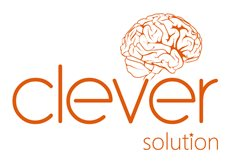 (PRWEB) May 17, 2016
Clever-Solution.com has launched a new, innovative digital marketing solution for cosmetology clinics, offices and practices. The agency offers a wide variety of options for small- and midsize businesses: search engine optimization, pay-per-click marketing, social media marketing, content marketing, etc.
Clever Solution's digital marketing and sales teams have arrived at the conclusion that the cosmetology niche needs a tailored marketing solution for several reasons. First, patients are extremely demanding nowadays. They want to get the best service for a reasonable price. Second, it is really hard to grow a customer base in the cosmetology niche because of competition. Third, traditional marketing is no longer effective to attract patients.
Clever Solution's cosmetology marketing strategy consists of three pillars – SEO, PPC and SMM – that guarantee success. The agency offers six search engine optimization packages, four social media marketing packages and a customizable pay-per-click package. Every package is easily adjustable to meet the needs and solve the pains of clients.
The SEO strategy of Clever-Solution.com is aimed at utilizing the potential of clients' websites. SEO professionals audit websites to find and fix on-page optimization issues related to keyword choice, keyword density, use of tags and descriptions, linking profile, robots.txt files, usability and structure. The off-page optimization effort's goal is to build high-quality backlinks in order to increase websites' search engine ranking positions.
The PPC strategy aims to attract patients in an efficient way. Clever Solution's PPC pros can create cost-effective campaigns that include fine tuning, ads, extensions, feeds, data analysis, etc. The agency's PPC experts analyze and adjust campaigns until they pay for themselves, or achieve clients' advertising and marketing goals.
The SMM strategy is based on awareness and engagement. Clever Solution's goal is to help cosmetology clinics attract, convert and retain patients by driving awareness, building engagement and cementing clients' clinics as authority in the niche.
Clever-Solution.com is ready to help cosmetology clinics, centers and practices bring their business to the next level. The agency utilizes the power of digital marketing to drive traffic, attract patients, increase conversions and improve ROI.
For more information about digital marketing services for cosmetology clinics, contact Marina Bizhikian at tel: (347)4159858.