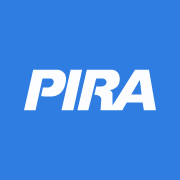 Oil prices are just too low and circumstances are unraveling in places like Venezuela and Nigeria, while Libya is in chaos and Iraq may be there any day
New York, NY (PRWEB) May 18, 2016
NYC-based PIRA Energy Group believes that OPEC supply reductions are providing support for oil prices. In the U.S., markets react positively to just modest stock declines as concerns grow of system failure. In Japan, crude and product stocks rose. Specifically, PIRA's analysis of the oil market fundamentals has revealed the following:
Markets React Positively to Just Modest Stock Declines as Concerns Grow of System Failure
U.S. commercial oil inventories fell just this past week, but markets reacted very positively to the data. First, crude and the four major products had an inventory decline, the largest this year. Also, the crude stock decline came before any impact from the Canadian wildfires. Furthermore, product demand put in another strong performance. Finally, oil markets are beginning to get the sense of a growing problem of system failure. Oil prices are just too low and circumstances are unraveling in places like Venezuela and Nigeria, while Libya is in chaos and Iraq may be there any day. Very low oil prices are not just undermining supply and encouraging stronger oil demand, they are eating away at the social fabric in many oil exporting countries.
Cause for Pause
Although the first round of hot weather has arrived in some markets last week, as per recent temperatures readings in Houston and Dallas, conditions in many other areas have been relatively benign as underscored by near equal national cooling degree day (CDD) and heating degree day (HDD) counts. The lack of a more material assist from weather explains in part the ongoing tug of war between the nearby NYMEX futures contract and cash Henry Hub (HH) prices, with the latter struggling to hold above $2/MMBtu so far, as was the case for May Bidweek.
Renewable Surge and Lower Exports Undermine German Spot Prices, but Bearish Risks Already Factored in the German Curve
The price crash in the German day-ahead auctions recently are not changing our price outlook for 2017, which remains constructive for German power, as a result of a more supported fuel pricing complex, led by the gains in the oil market.
Oil Moves Coal Higher; Limited Fundamentals Support for Now
Taking a cue from the oil market, coal prices largely moved higher last week, although prices did not move higher across the board, with deferred prices mostly losing ground (except for South African prices) compared to the end of the prior week. Looking forward, PIRA believes that aside from the linkage with oil pricing, there will be little support for coal pricing over the next several months, particularly as demand is moving toward seasonal lows. We do retain a bullish outlook for 2017 prices, however, as fundamentals will be more balanced next year.
EPA Regulates Oil and Gas Sector Methane
On May 12th the EPA issued a suite of rules directly regulating methane for the first time and expanding 2012's NSPS for fracked gas to oil wells as well as other parts of the supply chain. A number of changes from proposal to final were made, in many cases strengthening the rule in response to concerns from environmental groups. EPA estimates 11 MT CO2e of methane emissions reductions in 2025 mostly from fugitive emissions and oil well completions. The annualized compliance cost is estimated between $530 MM and $800 MM.
U.S. Ethanol Prices Slide the Week Ending May 6
A main driver was a lower output of ethanol blended gasoline. Lower corn values also put downside pressure on prices.
Global Equities Post Another Decline
Global equities generally fell back again on the week. Defensive sectors again did the best with utilities posting a gain, while consumer staples and technology were flat. Energy performed in line the overall market, down about 0.4%. Retail was the worst performer. Internationally, all the indices, other than Japan, posted a decline. China and emerging Asia were the weakest performers.
LPG Price Gains in Asia Lag Other Markets
Asian markets, while easily besting broader crude's gains, increased by less than those in the West. Cash propane cargoes arriving in the Far East during June were called 6% higher near $350 and butane improved to $380/MT. Smaller gains in Asia vs. the U.S. translate to a further narrowing of the physical arbitrage, which has become increasingly uneconomic — posing significant challenges for long-term U.S. export contract holders.
Japanese Crude and Product Stocks Rose
Two weeks of data were reported due to the string of Japanese holidays. Broadly speaking, both crude and product stocks rose. Gasoline demand was helped by the holiday and then fell back. Gasoil demand fell slightly pre-holiday, but then dropped sharply, as would be expected. Gasoil stocks rose both weeks with an average build rate of 148 MB/D. Kerosene stocks continued to build at an average rate of 73 MB/D. Refining margins continue under pressure with little support within the barrel.
NBP Has Breached Contract Pricing: Has Anything Changed?
While Russian gas pricing is far from monolithic, data indicate that NBP breached Russian delivered prices to Germany for March and April of this year. This inversion is unusual territory for the gas market, as we've traditionally seen a reversal for only a month at a time, either sparked by weather or supply disruption. This time seems to be different and is certainly a warning call that raises the broader question of whether contract gas can still be considered a sustainable ceiling for spot gas down the road.
Power Prices Catching Up on the Rally
Spot on-peak power prices increased from March levels in nearly all Eastern markets, supported by higher gas prices and maintenance outages. Colder weather in the Northeast and Midwest nearly offset the impact of weaker cooling demand across the South. Given lackluster March heating loads, demand was only slightly weaker in April, and the loss was countered by lower hydro generation and imports. Gas prices are projected to increase for the balance of 2016, with Henry Hub spot moving above $3/MMBtu in December. Seasonal basis strength in the Northeast lift New England and NY prices above $5/MMBtu in December with further increases in Jan.-Feb. 2017. As a result, we look for a significant improvement in coal unit competitiveness during the 2016-17 winter.
EUA Prices See Volatility, Correlation to Nat Gas Emerges
The supply picture has not changed, and power sector EUA demand remains very weak. The market may be looking for price support in the form of policy developments, but this is overly optimistic. The recent lack of clear EU ETS fundamental indicators resulted in high volatility, but a high correlation with natural gas prices has also emerged. As such, we maintain a EUA price forecast in sympathy with natural gas prices that fall through summer 2016.
Ethanol Production Rebounds from 51-Week Low
U.S. ethanol stock draw was the largest this year. Output rebounded as plants returned to normal operation after spring maintenance.
State of the Global Economy in Early Second Quarter
In PIRA's economic outlook for 2016, global activity is expected to pick up steam after a sluggish start to the year. For this forecast to track, data for the second quarter will need to register meaningful improvements from the first quarter. It is too early to determine whether the expected lift is taking place — key global statistical releases currently extend only through April. But available information has been generally encouraging for the U.S., Europe, India, and Brazil, while growth in China will probably stay similar to the pace observed during the first quarter. In Japan, economic uncertainty is elevated.
Canadian Oil Sands Production to Resume
Oil sands operators have begun to resume production following the devastating Fort McMurray wildfires that started early last week. The fires continue to burn but have moved eastward away from Fort McMurray and oil companies are allowing workers to return to sites. The pace at which production returns will depend on pipeline restarts, power availability, and labor availability. PIRA expects most production will return by the end of this week, putting the cumulative loss around 15 MMB.
Asian LNG Buyers Shrug off Late-June Opening of Panama Canal
The Panama Canal Authority finally set a target date of June 27 for a first plus-sized cargo to transit the newly expanded locks. After years of anticipation and much hand wringing on the part of global LNG suppliers, particularly Trinidad and the U.S., both of which had long eyed the much more attractively priced Asia-Pacific market, including Chile in South America, the reality is that at this point Asian markets have lost all of their allure for Atlantic Basin suppliers.
Financial Stress Stable
The S&P 500 was modestly higher on a weekly average basis but declined Friday-to-Friday. Many of the other indicators were fractionally changed. High yield debt (HYG) was slightly lower, while emerging market debt (EMB) was slightly higher. The yield on the BAA-rated corporate bond was also slightly lower, extending its trend towards lower rates and narrower credit spreads. The U.S. dollar was generally higher, particularly against the euro, pound and yen.
OPEC Supply Reductions Providing Support for Oil Prices
OPEC supply disruptions surged in early May and show no sign of abating. In Venezuela, delinquent payments to service providers have caused companies to curtail activity in the country, reducing crude production to ~2 MMB/D in May. Similarly, economic problems in Nigeria have reduced amnesty payments to Niger Delta militants. This is the likely driver of a recent spike in oil infrastructure attacks, which have reduced output by upwards of 100 MB/D. In Libya, ongoing political disintegration is shutting in even greater export volumes, resulting in a ~100 MB/D output cut versus the April average. The situations in all three countries appear to be worsening, which will be constructive for oil prices amid the ongoing supply rebalancing.
Thailand's Natural Gas Supplier Wants to Up Industrial Prices
PTT Plc is in talks with Thailand's Energy Regulatory Commission (ERC) to restructure the price of natural gas sold to the industrial sector after the company suffered huge losses from current pricing, says a senior PTT official. Noppadol Pinsupa, senior executive vice-president for gas business, said the oil and gas conglomerate suffered a loss of about 3 billion baht ($85 million) in 2015 from selling gas at a price below market level. The price of gas sold to the industrial sector is pegged to the bunker oil price, which moves in line with the oil price, depressing the gas price 7% below the market price.
The information above is part of PIRA Energy Group's weekly Energy Market Recap - which alerts readers to PIRA's current analysis of energy markets around the world as well as the key economic and political factors driving those markets. To read PIRA's Market Recap first, subscribe to PIRA Perspectives here.
Click here for additional information on PIRA's global energy commodity market research services.
CONTACT:
PIRA Energy Group
3 Park Avenue, 26th Floor
New York, NY 10016
212-686-6808
sales(at)pira(dot)com