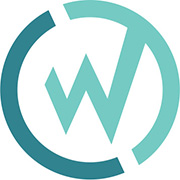 Charlottesville, VA (PRWEB) May 18, 2016
Regal Entertainment Group (NYSE: RGC), a leading motion picture exhibitor owning and operating the largest theatre circuit in the United States, along with WillowTree, Inc.®, a top mobile application development, strategy, and UX design agency, today announced that the Regal Mobile App has been recognized by the International Academy of the Visual Arts as a 2016 Communicator Award winner.
The Regal Mobile App earned an Award of Distinction in the "Mobile Apps – Entertainment" category in this year's competition. The app is designed to provide moviegoers with complete access to the Regal box office on their iPhone or Android phones, and gives them the ability to find theatres nearby or search for Regal Cinema locations elsewhere. Users can also see which movies are playing or coming soon to theatres, view showtimes, purchase tickets, access special offers from Regal, watch movie trailers, and review movie synopses, casts, and ratings from the app.
"Regal is honored to be a winner of The Communicator Awards, an international awards program recognizing big ideas in marketing," said Ken Thewes, Chief Marketing Officer at Regal Entertainment Group. "At Regal we are always looking for innovative ways to expand our relationship with moviegoers and enhance the Regal experience for our guests. Through our partnership with Willowtree, we are able to offer mobile technology, wherever and whenever they prefer."
"We were delighted to work with Regal Entertainment Group to help bring their vision to life," said Tobias Dengel, CEO of WillowTree. "The Regal Mobile App is an example of how creating a complete user experience (UX) strategy upfront, including personas and user stories, can translate into development of a great product users love and drives value for the brand. This is not just an app, but a transformation of the relationship with end users."
With over 6,000 entries received from across the US and around the world, the Communicator Awards is the largest and most competitive awards program honoring creative excellence for communications professionals.
"The work entered in the 22nd Annual Communicator Awards serves as a benchmark in gauging the innovative ideas and capabilities of communications and marketing professionals around the world. Each year, our entrants continue to amaze by reinventing the ways we communicate and market in an ever-changing industry," noted Linda Day, executive director of the Academy Interactive and Visual Arts. She added, "On behalf of the entire Academy, we want to congratulate this year's Communicator Award Entrants and Winners for their passion and dedication. We are honored to be given the opportunity to recognize such outstanding work."
The Communicator Awards are judged and overseen by the Academy of Interactive and Visual Arts (AIVA), a 600+ member organization of leading professionals from various disciplines of the visual arts dedicated to embracing progress and the evolving nature of traditional and interactive media. Current AIVA membership represents a "Who's Who" of acclaimed media, advertising, and marketing firms including: AirType Studio, Condè Nast, Disney, Keller Crescent, Lockheed Martin, Monster.com, MTV, rabble+rouser, Time Inc., Tribal DDB, Yahoo!, and many others. See aiva.org for more information.
To see a full list of this year's winners or to learn more about the Communicator Awards, please
visit http://www.communicatorawards.com. Email the Communicator Awards at info(at)communicatorawards.com, or call (212) 675-3555.
About Regal Entertainment Group
Regal Entertainment Group (NYSE: RGC) operates one of the largest and most geographically diverse theatre circuits in the United States, consisting of 7,329 screens in 567 theatres in 42 states along with Guam, Saipan, American Samoa and the District of Columbia as of March 31, 2016. The Company operates theatres in 46 of the top 50 U.S. designated market areas. We believe that the size, reach and quality of the Company's theatre circuit not only provide its patrons with a convenient and enjoyable movie-going experience, but is also an exceptional platform to realize economies of scale in theatre operations.
Additional information is available on the Company's website at http://www.REGmovies.com.
About WillowTree, Inc.®
WillowTree is a leading mobile strategy, UX design, and app development agency bridging the highest quality consumer user experiences with enterprise-grade stability and performance. WillowTree is an industry leader in field solutions, media delivery, loyalty programs and payments, and connected devices. Companies like GE, Johnson & Johnson, Time Warner, AOL, American Express, and Harvard Business Publishing trust WillowTree to guide their mobile initiatives. For more information, please visit http://www.willowtreeapps.com.
We Take Mobile Personally™
About the Communicator Awards
The Communicator Awards is the leading international awards program honoring creative excellence for communication professionals. Founded by communication professionals over a decade ago, The Communicator Awards is an annual competition honoring the best in advertising, corporate communications, public relations and identity work for print, video, interactive and audio. This year's Communicator Awards received thousands of entries from companies and agencies of all sizes, making it one of the largest awards of its kind in the world. For more information, please visit http://www.communicatorawards.com.
The Communicator Awards is sanctioned and judged by the Academy of Interactive and Visual Arts, an invitation-only body consisting of top-tier professionals from a "Who's Who" of acclaimed media, advertising, and marketing firms. Please visit aiva.org for a full member list and more information.