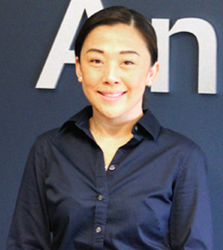 Suitland, Maryland (PRWEB) May 18, 2016
Andrews Federal Credit Union's Enola Thaboun, Springfield Branch Manager, was recently appointed to the Greater Springfield Chamber of Commerce Board of Directors. Board members assist the Chamber in fulfilling its mission to bring businesses together in the Greater Springfield area to develop and promote balanced economic growth and business opportunities in harmony with the objectives of the community.
"I am very happy to have Enola join the Chamber's Board of Directors," said Nancy-Jo Manney, Greater Springfield Chamber Executive Director. "I look forward to capitalizing on her enthusiasm and new ideas."
"I love being a part of the Springfield community and welcome the opportunity to serve in a greater capacity," said Thaboun. "I am passionate about building trust, quality relationships and creating partnerships."
About Greater Springfield Chamber of Commerce
The Greater Springfield Chamber of Commerce is a non-profit, membership-based organization supporting businesses in the Greater Springfield, Virginia area. Founded in 1957, the Chamber formulates and advocates positions critical to business, keeps members apprised of current community issues and provides numerous networking and education opportunities. For more information about the Chamber visit springfieldchamber.org.
About Andrews Federal Credit Union
Andrews Federal Credit Union was founded in 1948 to serve the needs of military and civilian personnel by providing a vast array of financial products and services. With over $1 billion in assets, Andrews Federal has grown to serve more than 116,000 members in the District of Columbia, Joint Base Andrews (MD), Springfield, Virginia (VA), Joint Base McGuire-Dix-Lakehurst (NJ), and military installations in central Germany, Belgium, and the Netherlands. In addition, the Credit Union serves as a financial partner with many select employee groups in Maryland, the District of Columbia, Virginia and New Jersey.
To learn more about Andrews Federal Credit Union and its community involvement, or to become a member, call 800.487.5500 or visit http://www.andrewsfcu.org.