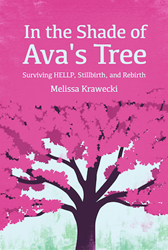 Many women have not heard of HELLP syndrome, a life-threatening complication that is considered a variation of preeclampsia.
Amarillo, TX (PRWEB) May 23, 2016
Each year in the United States May is recognized at Preeclampsia Awareness Month, to create awareness for the five to eight percent of pregnant women who develop preeclampsia, a serious, sometimes fatal hypertensive disorder. Preeclampsia HELLP syndrome is a more severe condition with devastating effects if left undiagnosed. According to Preeclampsia Foundation, "HELLP syndrome can be difficult to diagnose, especially when high blood pressure and protein in the urine aren't present. Its symptoms are sometimes mistaken for gastritis, flu, acute hepatitis, gallbladder disease, or other conditions. The global mortality rate of HELLP syndrome has been reported to be as high as 25%. That's why it's critical for expecting mothers to be aware of the condition and its symptoms so they can receive early diagnosis and treatment." Praeclarus Press is grateful to Melissa Krawecki for sharing her story of HELLP syndrome and infant loss in her moving memoir, In the Shade of Ava's Tree: Surviving HELLP, Stillbirth, and Rebirth.
In 2011, Melissa Krawecki and her husband, Matthew, were happily expecting their first baby. Late in her pregnancy, Melissa began to feel unwell. Unknown to both Melissa and her care providers, she had HELLP syndrome, a life-threatening complication of pregnancy related to preeclampsia. HELLP lead to the loss of her first child, Ava, and almost the loss of her own life. In this gripping tale, Melissa describes her experience and the lessons she learned along the way. A book such as Karewecki's, with its raw honesty and powerful narrative, serves to connect women who have experienced the same, and to help others understand the dangers that accompany HELLP syndrome.
Dr. Jodi Hall, birth worker and founder of A Safe Passage: Supporting Survivors of Trauma through the Transition to Parenting, praises Krawecki's work. "Swept along with Melissa through the heart-wrenching medical processes she endured in addition to the death of dear Ava, evoked in me feelings of anger, pain, grief, violation, and unexpectedly, hope. I connected as a woman, mother, birth worker, and as a fellow human being to the unspeakable pain caused by the injustice of ripped-away-dreams, and yet was able to find peace in the remarkable notion that in time, we may make sense of a new normal, under the shade of our own "Ava's Tree."
For more information on In the Shade of Ava's Tree or to order online, please visit the Praeclarus Press webstore. Now through May 31st, please enjoy a savings of 10% on this title when you shop online. Please use code, AvasTree10.
Melissa Krawecki is a wife, blogger, mother and preeclampsia HELLP syndrome survivor. She is an accomplished speaker committed to educating professionals on supporting families through infant loss, trauma and pregnancy after loss. Melissa resides in Ontario with her husband Matthew and their daughter Lillian, remembering Ava always.
Praeclarus Press is a small press founded by, Kathleen Kendall-Tackett, PhD, IBCLC, FAPA and specializes in women's health. It features books, webinars, and products that support women's health throughout their lifespan. Based in Amarillo, Texas, the mission of Praeclarus Press is to produce materials that change women's lives.