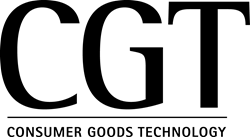 Randolph, New Jersey (PRWEB) May 18, 2016
Consumer Goods Technology (CGT) will present its third annual CMO of the Year award during a special ceremony on June 7th at the 2016 Consumer Goods Sales & Marketing Summit in New York City.
This one of-a-kind award will be given to the Chief Marketing Officer who has made the largest demonstrable impact on his/her consumer goods organization through the implementation and successful use of new marketing strategies, technologies and/or processes.
The nominations have been open since January 2016, submitted by members of the consumer goods community. Narrowing the nominations down to three deserving individuals, CGT has presented them to its esteemed Editorial and Research Advisory Boards for voting. Without further ado, here are this year's finalists for CMO of the Year:
Chuck Gitkin, SVP Marketing, Smithfield Foods
Gitkin serves as SVP of marketing presiding over all of Smithfield Foods' brands. Under his leadership Smithfield is now the second fastest-growing Top 25 food company in the grocery store (and not just in the meat aisle), which can be all the more difficult to make those gains when you happen to be the world's largest pork processor and operating from a large base. Smithfield's marketing program in NASCAR's Sprint Cup series partnered with the iconic Richard Petty has absolutely ignited its brands and the level of 'authenticity' that surrounds Smithfield's marketing has earned accolades throughout the sport. With its first documentary film, Chasing 43, produced in 2015 with NBC Sports, the research on awareness/recall/brand favorability was off the charts. Gitkin is now expanding on this content marketing with the sequel now in the editing room at NBC, and airing on the NBC network on May 21, 2016.
Peter McGuinness, Chief Marketing & Brand Officer, Chobani: As Chief Marketing & Brand Officer at Chobani, McGuinness oversees all marketing and communication efforts for America's No. 1–selling Greek Yogurt brand, including advertising, brand strategy, innovation, experiential, retail, digital, social and PR. McGuinness has been a major player navigating, innovating and surviving the "yogurt wars," building a mass-market food and lifestyle brand, changing the way people experience and talk about food. Now, McGuinness is on a mission to prove that Chobani can be experienced in the most unexpected places, from its branded Chobani SoHo café offering Mediterranean foods to launching the #NOBADSTUFF campaign at incremental and breakthrough innovations to engage consumers. Chobani knows it has a huge opportunity to win over American consumers, so entering new food territories, showcasing new recipe creations, driving trial and raising awareness are key for the company's future success as the modern food company.
Antonio Sciuto, EVP & CMO, Nestlé Waters
Sciuto is leading the effort to re-envision the consumer experience for Nestlé Waters from a series of anonymous touch points to a well-orchestrated consumer journey based on identity, data, testing and optimization across brands. Sciuto is building a consumer journey command center and dedicated team to manage the orchestration across digital channels, e-commerce, and the contact center under a single leader with a single mission to put the consumer at the center of the business. Benefits of his digital transformation include: 1) reorganized the marketing effort leveraging fully integrated marketing cloud solutions, 2) evolved the branded content campaign leveraging new content partners and operating models (e.g. Tastemade, Buzzfeed) reducing go live from 8-12 months to 8 weeks, 3) integrated all online disciplines through the creation of an eBusiness unit to manage the online space end to end across all channels (digital and social media, e-commerce D2C and e-retailers, acquisition and search, call centers).
CGT presents several awards through the year to the members of the consumer goods community. Click here to make a nomination for awards in the following categories: CIO of the Year, Customer Management, Innovation, SMB Market and Supply Chain.
About Consumer Goods Technology
Consumer Goods Technology (CGT), an integrated media brand, is the leading resource for consumer goods executives looking to improve business performance. Delivering content in print, online and face-to-face, CGT reaches an audience of more than 76,000 consumer goods executives ranging from managers and directors to VPs and CIOs. CGT also covers all major segments of the consumer goods sector, including Food, Beverage, Packaged Goods, Consumer Electronics and Footwear. For more information on CGT, visit http://www.consumergoods.com.
Contact:
Alarice Rajagopal
Editor, Consumer Goods Technology
973-607-1354
arajagopal(at)edgellmail(dot)com
http://www.consumergoods.com