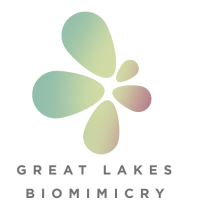 Cleveland, Ohio (PRWEB) May 19, 2016
Great Lakes Biomimicry has announced that it is launching a crowdfunding campaign, the Bridge to Biomimicry, in order to raise awareness about the importance of biomimicry and expand education in schools at the K-12 level.
Biomimicry is the idea that society can find solutions to its problems simply by imitating nature. Embraced by visionaries like Leonardo da Vinci and the Wright brothers, biomimicry studies nature's best ideas, then imitates those designs and processes to solve human problems.
"Biomimicry changes the way we think about problems," said Tom Tyrrell, CEO of Great Lakes Biomimicry. "It is both innovative and obvious, because we are simply using the ideas that nature has refined for nearly four billion years. The Bridge to Biomimicry campaign will enable us to connect students to the natural world and bring learning to life."
The crowdfunding campaign is intended to help Great Lakes Biomimicry embed biomimicry into STEM (science, technology, engineering and math) programs in more schools at the K-12 level, - as well as museums, zoos, and libraries - in order to expose children to the wonders and resiliency of nature and encourage sustainability. This is also part of Great Lakes Biomimicry's strategy to expand global educational outreach in biomimicry.
"As a teaching tool for learners of all ages, biomimicry has an extremely wide appeal," Tyrrell said. "It makes the strategy of crowdfunding an important strategy to use, because it will serve the dual purpose of helping us expand biomimicry into schools and other learning environments, while educating the public on how useful biomimicry really is."
To donate, visit https://brurl.co/GLB or click here to watch the informational video.
To learn more about Great Lakes Biomimicry, visit https://glbiomimicry.org.
###
Great Lakes Biomimicry (GLBio) was born in July 2010 when serial entrepreneur Tom Tyrrell partnered with Don Knechtges, the founder of GLIDE (Great Lakes Innovation and Development Enterprise), and Dr. Peter Niewiarowski, evolutionary biologist at The University of Akron (UA). GLBio was created as a collaborative, educationally-driven solution to Northeast Ohio's economic development effort. Great Lakes Biomimicry is a hybrid, entrepreneurial 501(c)(3) organization with a mission to create conditions for innovation through biomimicry.