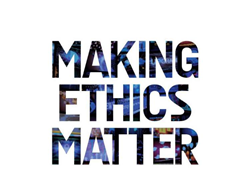 Attend Carnegie Council events in New York, or watch them live online.
(PRWEB) May 31, 2016
Carnegie Council for Ethics in International Affairs announces its June current affairs programs, which are open to the public.
All talks take place in Carnegie Council's headquarters in New York City and are streamed as live webcasts.
To attend in person, please RSVP. Go to: http://www.carnegiecouncil.org/calendar/upcoming.html.
Events take place at:
170 East 64 Street, New York, NY 10065.
If not attending in person, watch them as live webcasts here: http://www.carnegiecouncil.org/live.
June 9, 6:00 PM: The Invention of Russia: The Journey from Gorbachev's Freedom to Putin's War
Arkady Ostrovsky, Moscow Bureau Chief for "The Economist"
The end of communism and the breakup of the Soviet Union was a time of euphoria around the world. It was hoped that this new Russia would be more open and more democratic. How did we go from the promise of these heady days to a Russia that has given cause for concern in the West?
June 17, 8:00 AM Time to Wake Up
Sheldon Whitehouse, Senator for Rhode Island
It's time for Congress to wake up to the disaster of climate change and look for tangible ways to reduce greenhouse gases and protect vulnerable communities, says Senator Whitehouse. What can concerned citizens do? And with a new president taking office in 2017, what is the future of environmental legislation?
June 21, 6:00 PM The Needs of Refugee Woman and Children in the Global Humanitarian Crisis
Sarah Costa, Executive Director of the Women's Refugee Commission
Lost in the rhetoric and xenophobia due to the ongoing refugee crisis are the stories of millions of women and children fleeing war and persecution for an uncertain future. The Women's Refugee Commission advocates for laws, policies, and programs to improve the lives of refugee and internally displaced women, children, and young people.
ABOUT CARNEGIE COUNCIL
Founded by Andrew Carnegie in 1914, Carnegie Council for Ethics in International Affairs is an educational, nonprofit, nonpartisan organization that produces lectures, publications, and multimedia materials on the ethical challenges of living in a globalized world. For more information, go to http://www.carnegiecouncil.org.