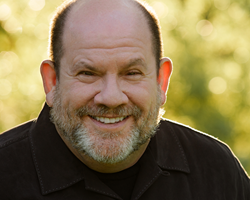 "Being able to reassure one another that we aren't alone, and that we're tethered together emotionally, is a critical step in ensuring a successful marriage before entering this sacred covenant."
Calabasas, CA (PRWEB) May 18, 2016
According to the Old Farmer's Almanac, June is the most popular month to marry. In light of this fact, leading couple therapist and author of Wired for Love Dr. Stan Tatkin, PsyD, MFT, advises couples to take time now to create an agreement that puts the relationship before anything and everything else. With the 24/7 contract, each person in the relationship agrees to be available to the other 24 hours a day, 7 days a week.
"Each partner must enjoy a 24/7 hotline to the other," Dr. Tatkin explains. "Being able to reassure one another that we aren't alone, and that we're tethered together emotionally, is a critical step in ensuring a successful marriage before entering this sacred covenant."
Tatkin proposes creating a structure in which you can "live/love within your relationship." He recommends the following exercise, to be done individually or as a couple, which determines how you use each other as go-to people:
1. Throughout the week, make a note each time one of you "goes to" the other. Jot down the reason for doing so. It can be something significant or inconsequential. The objective here is to create a list filled with shared moments – whether they be serious, simple, peaceful or even funny in nature.
2. Inevitably, you will both "go to" various others throughout the week. Make note of interactions with these secondary people as well, and your reasons for going to them.
3. It's important to keep track of your go-to network. Draw a large circle in center of a piece of paper to represent you. Are you and your partner both in the circle? Where are the secondary go-to people in relation to you and your partner? Are any in competition with your partner? Compare your charts and see if you appear to be the primary go-to people for each other.
4. At the end of the week, sit down and review your experience – either alone or together as a couple. Did you go to each other as often as you thought? Also be mindful of your secondary go-to person. If you notice you're often going to someone other than your partner, perhaps it's time to stop and reboot the system.
"Many people underestimate the importance of acting as 'the anchor' for their partner. Marriages are dealt life challenges daily. Knowing you have someone who is unconditionally there, at every minute of the day, enables the individual and the couple to navigate these challenges with much more success," said Dr. Tatkin.
Dr. Stan Tatkin and his wife, Tracey Boldemann-Tatkin, PhD, recently shed light on the importance of staying connected in a film for the Global Glue Project, available here. Mentor couples like Tracey and Stan model the principles of secure functioning to help others see how they can build better support systems for each other.
Dr. Tatkin has a clinical practice in Calabasas, CA, and is best-selling author of Wired for Love and Wired for Dating. Dr. Tatkin and his wife, Tracey Boldemann-Tatkin, PhD, are cofounders of the PACT Institute. They travel the world training therapists in their unique approach to couple therapy. The Tatkins also provide Wired for Love and Wired for Relationship retreats for couples and individuals. Learn more about Dr. Tatkin at http://www.stantatkin.com.
About Stan Tatkin, PsyD, MFT
Stan Tatkin, PsyD, MFT, has a clinical practice as a couple therapist in Calabasas, CA, and is an assistant professor at the UCLA David Geffen School of Medicine. He and his wife, Tracey Boldemann-Tatkin, PhD, founded the PACT Institute and lead therapist training programs in cities across the United States and around the world. Tatkin is the author of three well-received books about relationships—Wired for Dating, Wired for Love, and Your Brain on Love—and is coauthor of Love and War in Intimate Relationships.
About the PACT Institute
The PACT Institute is a leading global organization that offers trainings for clinical professionals in a method designed to help secure-functioning relationships flourish. The Psychobiological Approach to Couple Therapy® (PACT) draws on more than three decades of research on developmental neuroscience, attachment theory, and arousal regulation. Since 2008, the PACT Institute has trained more than 1,000 practitioners across North America, Europe, and Australia and has expanded the training to three levels. PACT has gained a reputation for effectively treating even the most challenging couples. For more information visit http://www.thepactinstitute.com.