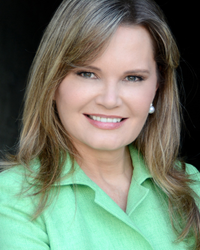 Our RCA MIAMI Midyear event is known for delivering quality programming and unparalleled information on local market trends and projections
Miami, FL (PRWEB) May 18, 2016
Twelve market experts, including the developer behind Miami's iconic One Thousand Museum, will discuss the state of South Florida commercial real estate during the fourth annual Realtors Commercial Alliance (RCA) Midyear Update hosted by the MIAMI Association of REALTORS® (MIAMI). The event will begin at 9 a.m. Thursday, May 19 at the Coral Gables Country Club.
"Our RCA MIAMI Midyear event is known for delivering quality programming and unparalleled information on local market trends and projections," said Maria G. Juncadella, the 2016 MIAMI Commercial President and principal at Coral Gables-based Fairchild Partners. "We've gathered a who's who list of forward-thinking panelists, and they're ready to engage with attendees on key trends impacting Miami's commercial marketplace."
Juncadella will sit down with award-winning developer Gregg Covin for an engaging, keynote discussion. Covin is known for developing Miami's Ten Museum Park and is co-developing One Thousand Museum, a 62-story Downtown Miami skyscraper designed by one of the world's most celebrated architects, the late Zaha Hadid. Covin's firm is also being considered for a major Downtown Miami cultural park.
Expanded Retail, Commercial Investment Panels Added
Juan Roberto DeAngulo of Elion Partners, Angie Kenyon of PF Changs/Pei Wei and Alberto Perez of AJP Ventures will headline a newly, expanded retail roundtable. Panelists will discuss the strength of South Florida retail and provide an outlook for 2017.
New or expanded shopping centers are planned throughout South Florida. Local retail-space vacancies are at historic lows. Miami's strong fundamentals — a growing population and diversified job base — are fueling significant retail and commercial investment.
RCA Midyear will also feature a South Florida commercial investment panel, where four area experts will discuss emerging investment areas, land sales, retail transactions and appraisals. Jose Serrano of New Miami Commercial, Edward Schmidt of NAI Commercial, Sandra Goldstein of Sandra Goldstein Commercial Real Estate and Ronald Kohn of Kohn Commercial will spearhead the panel.
A Society of Industrial Realtors (SIOR) industrial panel — featuring Maria G. Juncadella, Jose I. Juncadella of Fairchild Partners, Wayne Ramoski of Cushman & Wakefield and Christopher Sutton of Flagler Global Logistics —will also explore the industrial trends.
Gregg Covin's Bio
One of the first to see the potential of Miami Beach's elegant South of Fifth neighborhood in the late 1990s, Gregg Covin's AIA award-winning Neville Condominium and his Peter Page designed Hotel St. Augustine projects were regarded as catalysts in the redevelopment of the area. These were followed by the Montclair Lofts at Lincoln Road Mall in South Beach, which earned the coveted Chicago Athenaeum Award for Excellence in Architecture, and The Angler's Boutique Resort, also in South Beach, which features interiors by Versace Mansion designer Wallace Tutt.
In 2007, Covin completed Ten Museum Park, a 50-story crystalline tower in Downtown Miami developed in conjunction with Clinique La Prairie of Switzerland. Currently, Covin is co-developing One Thousand Museum by Zaha Hadid Architects, a 62-story skyscraper by the late Zaha Hadid in Downtown Miami as well as a finalist for Miami Dade College's RFP for their site at 520 Biscayne Boulevard featuring designs by Oppenheim Architecture + Design. Covin's projects have been featured in the Wall Street Journal, The New York Times, The New Yorker, The Robb Report, Ocean Drive, and on CNN.
To register for the RCA Miami Midyear event, visit http://bit.ly/RCAMiamiMidyear
Interested news media should contact Lynda Fernandez, Sr. Vice President of Public Relations & International, at 305-468-7040 or lynda@miamire.com
About the MIAMI Association of REALTORS®
The MIAMI Association of REALTORS® was chartered by the National Association of Realtors in 1920 and is celebrating 96 years of service to Realtors, the buying and selling public, and the communities in South Florida. Comprised of six organizations, the Residential Association, the Realtors Commercial Alliance, the Broward Council, the Jupiter Tequesta Hobe Sound (JTHS) Council, the Young Professionals Network (YPN) Council and the award-winning International Council, it represents more than 42,000 real estate professionals in all aspects of real estate sales, marketing, and brokerage. It is the largest local Realtor association in the U.S., and has official partnerships with 136 international organizations worldwide. MIAMI's official website is http://www.miamire.com