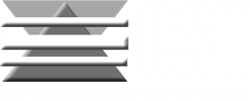 "As we continue to provide the most comprehensive foundation repair, roadway leveling and sewer rehabilitation services in the Rocky Mountain Region," Owner Roy Mathis
Denver, CO (PRWEB) May 18, 2016
Concrete Stabilization Technologies, Inc. (CST), solving, settlement issues for foundations, roads, structures, and underground water problems in Utah, Colorado, Montana and Wyoming has launched an updated website.
The new website http://www.cststabilization.com is designed to provide a user experience that helps them find the solutions they are looking for faster and with as much depth as they need to educate themselves on CST's service offerings.
"The site is beautiful and the layout and design will bring a more satisfactory experience for our customers," states Vice President, Clint Mathis. "The integrated projects feature helps the customer find project examples that are relevant to their projects and provide an excellent opportunity to relate real-world examples for our services and technologies."
The website was also designed to be responsive, so that mobile and tablet users are able to easily navigate through the site with a layout that is appropriate to their device.
"As we continue to provide the most comprehensive foundation repair, roadway leveling and sewer rehabilitation services in the Rocky Mountain Region, we want to ensure our customers have a seamless experience with CST, from our website to our sales team to our crews in the field," says Owner Roy Mathis.
To visit the site, go to
http://www.cststabilization.com.
About Concrete Stabilization Technologies
Concrete Stabilization Technologies, Inc. (CST) is the sole specialty provider of the patented URETEKTechnologies in the Rocky Mountain Region, serving Residential, Commercial, Industrial, and Governmental clients throughout Colorado, Utah, Wyoming, and Montana.