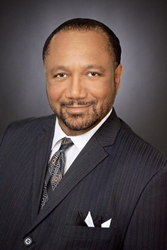 He is a trusted advisor to many of our foundation clients and will be a key leader in driving our on-going growth initiatives
DALLAS (PRWEB) May 17, 2016
Ronnie Smith, PE, has joined HNTB Corporation as regional business development leader. He will serve as a resource for HNTB client service leaders, department heads, project managers and other employees in the firm's Dallas and Plano offices. Smith is based in Dallas.
Smith has nearly 35 years of public- and private-sector experience with a successful track record of providing high-performance business development, market development, program and construction management, design build, and construction engineering and inspection services. His experience spans multiple industries, including aviation, transit and municipal.
"Ron is a recognized leader in the North Texas infrastructure community. He is joining HNTB during a period of significant market segment diversification and phenomenal growth, and his relationships throughout the local engineering community will continue our momentum," said Mike Hegarty, PE, HNTB Dallas office leader and vice president. "He is a trusted advisor to many of our foundation clients and will be a key leader in driving our on-going growth initiatives."
Prior to joining HNTB, Smith served as a senior vice president for another consulting firm. His previous experience also includes work as project manager for Dallas Area Rapid Transit and as project engineer for the City of Dallas.
Smith is a member of the American Society of Civil Engineers and the Denton County, Texas, Transportation Committee. He earned a Bachelor of Science in civil engineering from Southern University in Baton Rouge, Louisiana.
HNTB's Dallas and Plano, Texas, offices provide a wide variety of infrastructure expertise to clients, including aviation, transportation planning, construction management and inspection, transportation engineering and urban design.
The firm is currently involved in many prominent projects in the region, including a five-year contract providing program and construction management for Dallas/Fort Worth International Airport, and project management and other services for Dallas Central Business District Second Light Rail Alignment.
About HNTB
Named 2015 Design Firm of the Year by ENR Texas & Louisiana, HNTB Corporation is an employee-owned infrastructure solutions firm serving public and private owners and construction contractors. With more than a century of service in the United States and Texas, HNTB continues to grow in size and service offerings to clients from nine office locations, currently employing approximately 400 full-time professionals in the state. HNTB understands the life cycle of infrastructure and addresses clients' most complex technical, financial and operational challenges. Professionals nationwide deliver a full range of infrastructure-related services, including award-winning planning, design, program management and construction management. For more information, visit http://www.hntb.com.