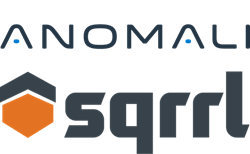 Our partnership with Anomali enables our customers to easily unite threat intelligence with their own data stored in the Sqrrl threat hunting platform.
(PRWEB) May 18, 2016
Today, Sqrrl announced its partnership with Anomali, a leading threat intelligence provider, to enable organizations to more effectively and efficiently detect, investigate, and respond to advanced cyber threats. Through this partnership, Sqrrl has integrated Anomali's threat intelligence feeds into Sqrrl's threat hunting platform to provide security analysts with the ability to seamlessly pivot across network, identity, endpoint, and threat intelligence datasets.
"Today's security analysts require 360 degree perspective across all of their available data", say Sqrrl CEO Mark Terenzoni. "Siloes across security tools must be broken down, and the Sqrrl/Anomali partnership enables our customers to easily unite threat intelligence with their own data stored in the Sqrrl threat hunting platform."
Some of the features of the Sqrrl/Anomali joint solution include:

Continuous matching of threat intelligence data to internal network and endpoint datasets
Contextual investigation of threat intelligence matches using Sqrrl's linked data and Behavior Graph approaches
Machine learning analytics to complete threat intel detections
"Automating operationalization of threat intelligence data empowers threat hunters through better threat prioritization and more efficient security processes," said Mark Seward, VP of Security Solutions at Anomali. "Sqrrl's security platform and Anomali's Threatstream 6 threat intelligence platform create a solution that scales to meet the challenge posed by the exponential growth in indicators of compromise (IOCs) while supporting an intelligence driven SOC."
The integrated Sqrrl / Anomali solution is available for customer engagements, including demonstrations, proofs of concept, and production deployments. For more information, contact info@sqrrl.com.
About Sqrrl
Sqrrl is the security analytics company that enables organizations to target, hunt, and disrupt advanced cyber threats. Sqrrl's industry-leading threat detection and response platform unites threat hunting, behavioral analytics, and incident investigation capabilities in an integrated solution. Sqrrl's unique platform approach enables security analysts to discover threats faster and reduces the time and resources required to investigate them. Learn more at Sqrrl.com.
About Anomali
Anomali delivers earlier detection and identification of adversaries in your organizations network by making it possible to correlate tens of millions of threat indicators against your real time network activity logs and up to a year or more of forensic log data. Anomali's approach enables detection at every point along the kill chain, making it possible to mitigate threats before material damage to your organization has occurred.