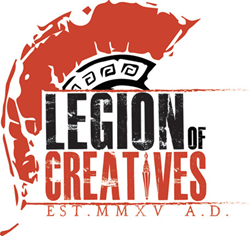 BLOOMINGTON, Ind. (PRWEB) May 18, 2016
Author Solutions, LLC, the world leader in supported self-publishing services, announced Monday it has entered a development partnership with immersive content studio Legion of Creatives. Through the relationship, Legion will actively review indie book titles within the Author Solutions catalogue for possible film, television and digital adaptations.
"We are thrilled to be working with one of the most innovative companies in Hollywood today," said Author Solutions Director of Media Services, Caroline Weiss. "With our robust library of titles and the production capabilities of Legion of Creatives, this partnership will provide even more opportunities in Hollywood for self-published authors."
Hollywood-based Legion of Creatives — digital content and virtual reality pioneers — is helmed by entertainment industry veterans Jay Williams, Noam Dromi and Orlando Jones. Williams founded the company after his tenure as Global Head of Marketing and Branding for K/O Paper Products and partnered with actor/writer/producer Jones' and Dromi's Drive By Entertainment.
"We are excited to be working closely with Keith, Caroline and their incredible roster of authors. As multiplatform storytellers, our partnership with Author Solutions gives us access to some of the most interesting self-published titles from around the world. We can't wait to bring some of these incredible stories to life," said Legion Chairman and CEO Williams.
For more information about Author Solutions' self-publishing services, please visit authorsolutions.com. Follow @authorsolutions on Twitter and "Like" us at http://www.facebook.com/AuthorSolutions for the latest supported self-publishing news.
About Author Solutions, LLC
Author Solutions, LLC, is headquartered in Bloomington, Indiana, and as the world's leading supported self-publishing provider has served authors on six continents. Through Author Solutions' leading self-publishing imprints — AuthorHouse, iUniverse, Palibrio, Trafford Publishing and Xlibris — and strategic alliances with leading trade publishers and media organizations, we have helped more than 200,000 authors self-publish, promote and bring to market more than a quarter million new titles. Through continuous innovation, Author Solutions makes it possible to develop new literary talent efficiently and provide authors with the widest range of services for bringing their books to market. Please visit authorsolutions.com for more information. Follow @authorsolutions on Twitter and "Like" us at facebook.com/AuthorSolutions for the latest news.
About Legion of Creatives, LLC
Hollywood-based Legion of Creatives (LOC) was founded by Former Disney and K/O Paper Products senior executive, Jay Williams. His two founding partners include: actor, comedian and writer/producer Orlando Jones and Dolphin Tale screenwriter, digital expert and producer/writer Noam Dromi. LOC is an immersive content studio working with the world's leading storytellers. Recognized as a market leader in multiplatform narrative programming, LOC's principals won the first ever Primetime Creative Arts Emmy award for virtual reality storytelling in 2015. The company has brought together some of the best writers, producers, animators, creators and consumer brands in entertainment to launch a global media business that will create, own and distribute premium programming tailor-made for today's digital and mobile natives. LOC's business and production model disrupts traditional media's current approach to producing and distributing alternative content formats through the use of proprietary technology, digital strategy and integrated marketing expertise.