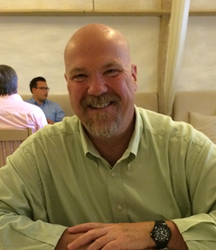 With his experience, maturity, creative and adaptive approach and innovative problem solving skills, we know he will be a dynamic addition to our global sales team
Washington D.C., USA (PRWEB) May 19, 2016
Codan Radio Communications, a division of Codan Limited (ASX-CDA), is proud to announce the addition of John Robins to their global sales and business development team in the role of Director of Business Development, U.S. and U.N. Programs.
John, previously of Icom America, Inc. brings U.S. Federal, Department of Defense and International experience to the team combined with substantial leadership acumen suited to managing a key part of the Radio Communications business.
John is highly experienced in the customization of communications systems to fit mission requirements. His past experience involved working with NATO and the U.S. and foreign governments throughout Europe, Afghanistan, and the Middle East.
"With his experience, maturity, creative and adaptive approach and innovative problem solving skills, we know he will be a dynamic addition to our global sales team." said Mr. Paul Sangster, Vice President and GM, Sales and Business Development at Codan Radio Communications.