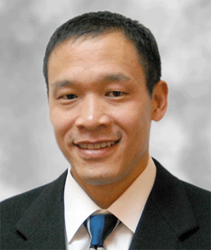 Reston, VA (PRWEB) May 18, 2016
Thought leader and software quality assurance expert Philip Lew will conduct a half-day tutorial titled "Avoid Critical UX Mistakes to Delight Your Users" at Better Software Conference West in Las Vegas, Nevada. Lew's session on June 6, 2016, at 1:00 p.m. to 4:30 p.m., is part of TechWell's six-day software conference.
As organizations continue adopting mobile-focused strategies, fighting to be the number one mobile application (app) in any genre – let alone being noticed at all – becomes more difficult. Not only does an organization's app need to function properly, but it also needs to stand out in design and usability. The first step to truly preventing users from deserting the app is by utilizing a user experience (UX) design that speaks to the user.
Lew will show attendees how to avoid making UX mistakes that ultimately lead to app abandonment. Attendees will see examples of "the good, the bad, and the ugly" of app UX so that they can better understand their own position in the mix of mobile applications. During his interactive session, attendees will also:

Learn the importance of UX as well as the differences and similarities between UX and usability
Explore designs and methods to improve UX on both mobile and web platforms
Develop a framework and methodology for continuous UX improvements with Lew's guidance
Join Lew's half-day tutorial and learn how to "Avoid Critical UX Mistakes to Delight Your Users" at Better Software Conference West this June by registering on the Better Software Conference website. For more information about Lew's tutorial, visit http://xbosoft.com/event/better-software-west-conference-2016/.
Better Software Conference West begins June 5, 2016 and concludes on June 10, 2016 at Caesars Palace in Las Vegas, Nevada. For more information about Better Software Conference and to register, visit https://bscwest.techwell.com/.
About Philip Lew
Philip Lew, CEO of XBOSoft, oversees strategy, operations, and business development since founding the company in 2006. In a space of 25 years, he has served many roles in the technology industry at the executive level in the USA and Europe. Lew is a certified PMP and holds a BS and master's degree in Operations Research and Engineering from Cornell University and a Ph.D. in Computer Science and Engineering from Beihang University.
About XBOSoft
XBOSoft is a software testing and quality assurance company that offers services in web, mobile and desktop applications, as well as broad domain experience with extended expertise in healthcare and finance. XBOSoft's quality process assessments and test methodologies speed products to market and improve clients' software quality and performance throughout the software's life cycle.
Now celebrating its 10th year of continuous growth, XBOSoft today has over 100 employees serving clients in the US and Europe. With offices based in San Francisco and Beijing, XBOSoft proudly offers its full range of testing and quality assurance as both on- and off-shore services. For more information visit xbosoft.com.