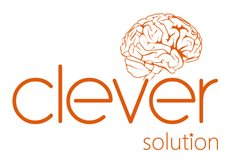 (PRWEB) May 18, 2016
Clever-Solution.com, a digital marketing agency that offers a variety of SEO, PPC and SMM solutions, has launched new digital marketing services for chiropractic clinics. The services are customizable and easily adjustable; include turnkey solutions for small- and midsize chiropractic clinics, practices and offices.
Clever Solution's digital marketing and sales departments have realized that the chiropractic niche needs an innovative strategy to put clinics on the map quickly and easily. There are several reasons why chiropractic clinics should rely on up-to-date digital marketing techniques. First, the chiropractic niche is highly competitive. The market is saturated, and companies need to provide impeccable services to stand out. Second, patients are extremely demanding. They want to use websites with great UI/UX and lots of high-quality educational & visual content. Third, traditional marketing techniques are no longer effective and their implementation costs a lot.
To meet digital marketing needs of chiropractic clinics, Clever Solution's professionals have devised several turnkey solutions that include search engine optimization (four packages – from $1,000 to $4,499), social media marketing (four packages – from $700 to $2,500) and pay-per-click marketing.
The SEO solution is based on on-page and off-page optimization. SEOs collect and analyze data, find and fix errors that take a toll on websites' SERPs. It includes keyword analysis, query analysis, web form analysis and optimization, optimization of tags and descriptions, fixing of structure and UI/UX errors, implementation of robots.txt file, link building, etc.
The PPC solution is aimed at attracting visitors and leads. Clever Solution's PPC professionals find cost-effective ways of bringing the right visitors (the ones who convert into leads and close as patients) to clients' websites. They utilize fine tuning methods to create high-quality ads that pay for themselves.
The SMM solution's goal is to build brand awareness and trust, drive engagement and increase patient loyalty. Clever Solution's SMM whizzes post and share content to generate likes and shares, interact with new and returning patients, delight brand promoters and answer questions.
Clever-Solution.com offers its digital marketing services to chiropractic clinics in the U.S. and abroad. The agency is committed to bringing value to every client.
For more information about digital marketing services for chiropractic clinics, contact Marina Bizhikian at tel: (347)4159858.