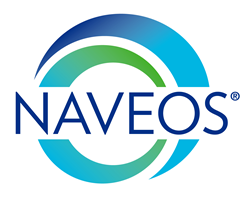 Worksheet S-10 changes the game for Medicare DSH. The 2014 amended WS10 must be submitted NLT than this December to impact the FFY18 UCP - Robert Gricius
Sterling, VA (PRWEB) May 20, 2016
On April 27, 2016 the Centers for Medicare and Medicaid Services (CMS) released the Inpatient Prospective Payment System (IPPS) Proposed Rule for fiscal year 2017 which included big changes to Medicare Disproportionate Share Hospital (DSH) and S-10 Uncompensated Care Payment policies. The IPPS pays hospitals for services provided to Medicare beneficiaries using a national base payment rate, adjusted for a number of factors that affect hospitals' costs, including the patient's condition and the cost of hospital labor in the hospital's geographic area.
With the Proposed Rule came three major changes. The first change being the methodology used to calculate Uncompensated Care Payment (UCP). CMS has proposed using a three-year average to compute UCP rather than using the current single year method. The second change is the factor used to calculate UCP. CMS will transition away from the Days Proxy method to Worksheet S-10 (WS10), Line 30 (non-Medicare UCC), starting in Federal Fiscal Year 2018. The third major change is the recognition of Charity Care classification (part of the non-Medicare UCC calculation). CMS currently uses the year of service to determine the cost report year; however, moving forward will use the date of the Charity Care write-off to determine the cost report year. CMS continues to emphasize its focus on taking significant steps towards aligning programs. Comments on this Proposed Rule are due by June 17, 2016 with the Final Rule to be released in August this year.
Read the full in-depth analysis of these changes here.
About NAVEOS®
NAVEOS® is the proven leader in maximizing the value of governmental program reimbursements for healthcare providers. Since 2005, our superior approach to data analytics has enabled healthcare providers to realize almost one billion dollars in additional DSH/340B reimbursement payments.
NAVEOS® has developed a fully integrated DSH/340B software solution with a national eligibility verification network for both Medicare and Medicaid data. This system, which is the most robust in the industry, uses sophisticated algorithms to match eligibility data with patient data, applies the most up to date Federal and State regulatory parameters, then builds comprehensive deliverables for supporting DSH/340B filings. By leveraging our state-of-the-art technology and unsurpassed domain expertise, we generate best-in-class deliverables that yield impressive value and achieve a stellar (99.7%) audit acceptance rate.
Our unparalleled results, which typically yield 2% - 6% more Medicaid patient days, often:

Allow healthcare providers to attain DSH/340B qualification
Keep healthcare providers from falling out of DSH/340B
Result in additional DSH reimbursement when following another vendor
Questions can be directed to NAVEOS® at info(at)naveosdata(dot)com or (888)550-2708.