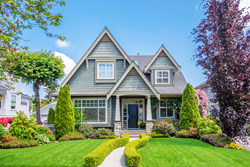 White Plains, NY (PRWEB) May 19, 2016
As part of their commitment to serving the local community, Littman Krooks LLP will host a workshop on multi-generational estate planning titled "Protecting the Family Home."
A family's primary asset is often their home. This workshop will provide a discussion of the legal tools necessary to preserve assets- including the home - for the next generation while planning for the possibility that a family member will need long-term care.
It will be held at the Greenburgh Library in Elmsford, NY on Thursday, June 9th, from 10:00AM -12:00PM and on Monday, June 13th, from 12:00PM – 2:00PM.
Littman Krooks attorneys Bernard A. Krooks, Amy C. O'Hara and Elizabeth Valentin will present current information on advance directives, living trusts, long term care and Medicaid planning.
The workshop is co-sponsored by Right at Home Westchester, an agency providing in-home care and assistance to seniors and the disabled.
There is no charge to attend this workshop but registration is required. For more information and to register, please visit http://www.littmankrooks.com/protecting-the-family-home/
About Littman Krooks LLP
Littman Krooks LLP provides sophisticated legal advice and the high level of expertise ordinarily associated with large law firms along with the personal attention and responsiveness of smaller firms. These ingredients, which are the cornerstone of effective representation and are necessary to a successful lawyer/client relationship, have become the foundation of the firm's success.
Littman Krooks LLP offers legal services in several areas of law, including elder law, estate planning, special needs planning, special education advocacy, and corporate and securities. Their offices are located at 655 Third Avenue, New York, New York; and 399 Knollwood Road, White Plains, New York. Visit the firm's website at http://www.littmankrooks.com.
About Right at Home Westchester
Founded in 1995, Right at Home provides in-home care and assistance to seniors and the disabled. Right at Home Westchester helps care for seniors who require some assistance in order to maintain their independence, improving their quality of life, and enabling them to remain in their homes. Their caregivers help with all the activities of daily living, as well as cooking, light housekeeping, safety supervision, medication reminders, and transportation to medical appointments, grocery shopping and social activities. Their caregivers are thoroughly screened, trained, and bonded/insured prior to entering a client's home.
Lou Giampa is the President of Right at Home Westchester. He is a New York State Certified Nurse Aide (CNA) who volunteers in hospitals and nursing homes throughout Westchester County. He also volunteers with the Alzheimer's Association, Meals on Wheels, and the Aging in Place community. For more information about Right at Home Westchester, please call 914.468.1944 or visit http://www.westchesterseniorcare.com.