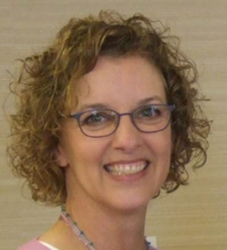 "All stops are out and Paper Alternative is ready to pursue and win lots of NY State business,"
Endicott, NY (PRWEB) May 19, 2016
Paper Alternative Solutions is proud to announce its acceptance by the Empire State Development Division of Minority and Women's Business Development as a certified Women Business Enterprise (WBE) pursuant to New York State Executive Law, Article 15-A. The award was made on April 7, 2016 and remains in effect for three years, under File ID# 60118.
Paper Alternative delayed announcement of the award for six weeks, as they revved up their government marketing plan and prepped their sales team on the importance of the certification.
"All stops are out and Paper Alternative is ready to pursue and win lots of NY State business," according to the majority owner, Molly McGowan. Ms. McGowan further explained, "Business process improvement is a broad heading that covers everything from simple document scanning to complex paperless workflows. When a manager says 'there ought to be a better way to do this' we're usually able to provide a cost effective, efficient Paper Alternative Solution."
The company is not a novice at winning and maintaining government business, having successfully bid and won various government jobs for process improvement. The WBE certification is an important business development strategy that helps women business owners by providing purchasing agents with the confidence that a business representing itself as woman-owned is, in fact, woman-owned and controlled. Additionally, many publicly-held corporations, as well as larger private corporations, also track and have programs for doing business with women-owned vendor companies. So the certification provides validity for those entities as well.
If you're a purchasing agent tasked with finding a WBE firm able to provide process improvement through paperless solutions, then Paper Alternative welcomes your enquiries.
About Paper Alternative
Founded in 2011 by Molly J. McGowan, Paper Alternative boasts 50+ years of collective experience in business process analysis, design and implementation. From basic document management to sophisticated, compliant work flows, our goal is to provide every client with cost-effective alternatives to paper-based processes. Our consultative approach to business processes takes into account the unique requirements of each organization. Our goal is not to change the way you do business, but to provide processes, tools and solutions that empower your business to perform better. Contact us today to learn how we can help your business.