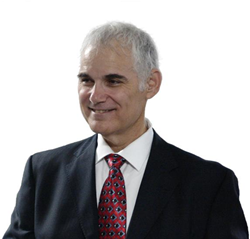 Lately we've been expanding, and we can't wait to use our new location. But in order to do that, sometimes you have to dig a giant hole first.
Asheville, NC (PRWEB) May 19, 2016
"What the heck is that hole doing there?" That question was recently posed to John Boyle of Citizen-Times.com regarding a hole on Broad Street. Despite joking that "the short-term hole rental business in Asheville is out of hand," the truth is that this hole represents the new foundation for American IRA, a Self-Directed IRA Administration firm in Asheville.
"We're moving up in the world," said American IRA CEO Jim Hitt. "Lately we've been expanding, and we can't wait to use our new location. But in order to do that, sometimes you have to dig a giant hole first."
The new building, which will be located at 137 Broad Street, isn't expected to affect the street at all. John Boyle described it as a "handsome building." Although some have classified the current site's status as a "giant hole," John Hine of S&H Property Investments says that it's at a standard depth for the planned two-story building—which will host offices on the first floor and apartments on the second.
"The plans look beautiful, and we should start the process of moving in in October," said Jim Hitt. "It might not look like much now, but that spot will be our future home. It's kind of like I tell people who are considering Self-Directed IRAs: in order to create something beautiful, you have to start with a firm foundation. It's not every day you see a foundation hole dug this big, I'll grant you that."
Additional foundation construction is going on as well, with a large pipe having been installed to pump out water from a spring that was located at the site.
About American IRA, LLC:
American IRA is committed to providing every client with gold-level service, regardless of account size. Experience their expertise through their certified IRA services professionals. Enjoy the value with one low annual fee of $285 with unlimited assets and unlimited account values. American IRA clients love the benefit of no charge for "All Cash" accounts. The performance of the American IRA staff is unmatched, with quick and efficient processing within 48 hours.
American IRA services thousands of clients and has over $300 million in assets under administration.
American IRA was built by investors for investors, and brings their successful investment experience to the table, providing excellent educational material showing the public that their self-directed IRA account can invest in a variety of assets such as real estate, private lending, limited liability companies, precious metals and much more.
American IRA is conveniently located in Asheville, NC and Charlotte, NC, and serves clients nationwide.
American IRA is the sponsor of American Wealth Radio. Click here for more information.