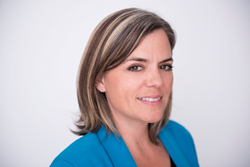 The first step in reducing opioid dependency, addiction and overdose deaths is to stop overprescribing. To that end, I believe state legislators' efforts can have a tremendous impact.
NEW PORT RICHEY, Fla. (PRWEB) May 23, 2016
While new U.S. opioid prescribing guidelines were recently issued to address the nation's prescription opioid epidemic (1), physicians are not legally required to follow them. In the absence of federal regulations, many lawmakers are pursuing legislation at the state level (2, 3, 4). Novus Medical Detox Center, a leading Florida-based drug treatment facility, strongly supports new laws and regulations aimed at controlling opioid prescriptions, and believes these measures will help reduce opioid dependency, addiction and overdose deaths.
Some states have been particularly hard hit by the current opioid epidemic and other drugs. According to the Centers for Disease Control and Prevention (CDC), 10 states have age-adjusted drug overdose death rates of 20% or higher (5). They include West Virginia (35.5%), New Mexico (27.3%), New Hampshire (26.2%), Kentucky (24.7%), Ohio (24.6%), Rhode Island (23.4%), Utah (22.4%), Pennsylvania (21.9%), Delaware (20.9%) and Oklahoma (20.3%).
Another CDC study found that many of these states also lead the nation in opioid prescriptions per capita (6). For all types of opioid pain relievers, West Virginia ranks #3, Kentucky #4 and Oklahoma #5. For long-acting opioids, Delaware ranks #2, New Hampshire #3, West Virginia #7 and Pennsylvania #9. In the case of high-dose opioids, Delaware ranks #1, West Virginia #6, New Hampshire #7 and Oklahoma #8.
"While the link between opioid prescribing practices and drug overdose deaths has not been empirically proven, the statistics appear to suggest a strong correlation," stated Bryn Wesch, CFO of Novus Medical Detox Center. "Based on our experience in treating patients addicted to or dependent on methadone, heroin and other opioids, we've found that prescription painkillers often served as the gateway. That's why we support stricter laws to regulate opioid prescribing and dispensing, and why we feel legal measures are required to overcome America's opioid epidemic."
Though Novus favors broad regulations at the national level, Wesch recognizes that state legislators may be able to get the job done more quickly—especially since pharmaceutical lobbyists are working to block federal initiatives. According to recent estimates, approximately 375 proposals to regulate pain clinics and/or opioid prescribing are currently circulating in state legislatures (2).
Massachusetts lawmakers recently passed a bill that would limit painkiller prescriptions to a seven-day supply, with Maine and Vermont considering similar measures (2). Delaware, which ranks in the top two for per-capita prescriptions of both long-acting and high-dose opioids, has also made news with its push for stricter regulations (3). And while Missouri remains the only state without a prescription drug monitoring program (PDMP), some state legislators have been working to change that; and several counties are pursuing PDMPs at the local level (4).
"The first step in reducing opioid dependency, addiction and overdose deaths is to stop overprescribing. To that end, I believe state legislators' efforts can have a tremendous impact," said Wesch. "All physicians should be legally required to follow prescribing guidelines and check their state's PDMP before issuing prescriptions, and to refer their patients for appropriate treatment if they suspect opioid misuse or abuse."
Novus' medically supervised detox programs have helped many patients overcome opioid withdrawal with minimal discomfort. The Florida detox facility provides individually customized treatment plans based on proven medical protocols, including 24/7 access to withdrawal specialists and nursing care. Novus is renowned for its expertise in treating high-dose methadone cases, and is proficient in detoxing patients from other high-dose opioids just as safely, comfortably and effectively.
For more information on Novus Medical Detox Center and its prescription opioid treatment programs, visit http://www.novusdetox.com.
About Novus Medical Detox Center:
Novus Medical Detox Center has earned The Joint Commission's Gold Seal of Approval for Behavioral Health Care Accreditation as an inpatient medical detox facility. Licensed by the Florida Department of Children and Families, Novus provides safe, effective alcohol and drug treatment programs that are based on proven medical protocols and designed to minimize the discomfort of withdrawal. The facility is located on 3.25 acres in New Port Richey, Florida, in a tranquil, spa-like setting bordering protected conservation land. Intent on proving that detox doesn't have to be painful or degrading, Novus set out to transform the industry by bringing humanity into medical detox with individually customized treatment programs and 24/7 access to nursing care and withdrawal specialists. Today, Novus is renowned as a champion of industry standardization and a staunch advocate of patients fighting to overcome substance use disorders. Frequently recognized for its contributions to the industry and local community, Novus has become a regular source to media publications such as The Wall Street Journal and USA Today and has ranked in the Tampa Bay Business Journal's Fast 50, the Florida Business Journal's Top 500 and the Inc. 5000 list of America's fastest-growing companies. For more information on Novus' medically supervised detox programs, visit http://novusdetox.com.
1. Centers for Disease Control and Prevention. "CDC Releases Guideline for Prescribing Opioids for Chronic Pain"; press release issued March 15, 2016. cdc.gov/media/releases/2016/p0315-prescribing-opioids-guidelines.html
2. Meier, Barry and Sabrina Tavernise. "States Move to Control How Painkillers Are Prescribed"; The New York Times; March 11, 2016. nytimes.com/2016/03/12/business/states-move-to-control-how-painkillers-are-prescribed.html
3. Rini, Jen. "State Pushes Stricter Prescribing Guidelines for Pain Pills"; The News Journal (Delaware); May 12, 2016. delawareonline.com/story/news/health/2016/05/11/state-pushes-stricter-prescribing-guidelines-pain-pills/84227258/
4. Suntrup, Jack. "Prescription Monitoring Hits Roadblock in Missouri Senate"; St. Louis Post Dispatch; May 12, 2016. stltoday.com/news/local/govt-and-politics/prescription-monitoring-hits-roadblock-in-missouri-senate/article_15c20d81-a62a-5407-93d3-6eb10d4cd2cb.html
5. Rudd, Rose A.; Noah Aleshire; et al. "Increases in Drug and Opioid Overdose Deaths — United States, 2000–2014"; Morbidity and Mortality Weekly Report; January 1, 2016. cdc.gov/mmwr/preview/mmwrhtml/mm6450a3.htm
6. Paulozzi, Leonard J.; Karin A. Mack; and Jason M. Hockenberry. "Variation Among States in Prescribing of Opioid Pain Relievers and Benzodiazepines — United States, 2012"; Morbidity and Mortality Weekly Report; July 4, 2014. cdc.gov/mmwr/preview/mmwrhtml/mm6326a2.htm