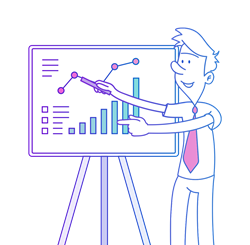 Boston, MA (PRWEB) May 19, 2016
The CardioLog Analytics team is please to announce they'll be in Boston for SPTechCon (the SharePoint Technology Conference), from June 29th-30th. The team will be exhibiting at booth 601.
The event will feature the first conference sessions on SharePoint 2016, the highly anticipated next release of SharePoint. There will be a variety of classes and tutorials for IT professionals, business decision makers, information workers, software architects and developers.
The CardioLog team will be showcasing the most recent version of CardioLog Analytics, along with the new user interface and a variety of new features and enhanced reports. They will also be presenting the newest integration between CardioLog Analytics and Power BI.
The team will also be raffling an exciting prize - a Starwars BB-8 DROID. Get scanned by a team member for the chance to win!
About Intlock:
Intlock, developer of CardioLog Analytics, has been a leader in the field of analytics for SharePoint, Office 365 and Social Platforms for over 10 years. Their product - CardioLog Analytics - provides web-analytics and online marketing solutions for SMB and enterprise-level intranet portals and websites. CardioLog Analytics, delivers deep insights into the performance of portal, web and social platform initiatives through testing, tracking and targeting, ultimately enabling organizations to optimize their portal's impact and maximize their return on investment. The solution is available for both On-Premises and SaaS deployments.
Intlock is led by a team of experts in the fields of application development, knowledge management, web analytics, portal monitoring and control, and software engineering. Its products and solutions are installed in organizations from various industries, including financial services, government, telecommunication, entertainment services and others.
Intlock firmly believes that partner alliances are a beneficial way to help enhance the product as well as strengthen alliances within the SharePoint and Office 365 communities. By working together, cost effectiveness and ease of implementation are greatly improved. Partner alliances shorten implementation times and enable the adaptation of the products to any technological environment a customer may have. To partner with Intlock, please contact here.