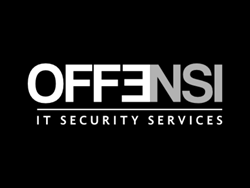 Amsterdam (PRWEB) May 20, 2016
Hackers of the IT security firm Offensi were awarded 1,000,000 Mileage Plus air miles after finding a security vulnerability in the online environment of United Airlines.
The hackers of the IT security firm submitted the details of a vulnerability they uncovered to the United Airlines bug bounty program, which pays the first reporter of a valid bug in MileagePlus air miles. Awards are categorized by severity. Low-risk vulnerabilities are typically awarded with 50,000 air miles, while the most severe bugs can deliver up to 1,000,000 in air miles. Soon after the report was submitted the vulnerability was confirmed and patched by the airline company. The hackers chose to donate the 1,000,000 air miles to charity, as can be read on their website: http://www.offensi.com/offensi-is-awarded-1-000-000-mileage-plus-air-miles-by-united-airlines/
Offensi is a client-focused company that was established late 2014 and has earned it's reputation by offering online IT security services and technical consultancy.