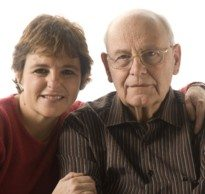 Our results demonstrated that Manu A exerted anticancer effects...in human malignant pleural mesothelioma.
Raleigh, NC (PRWEB) May 20, 2016
Korean researchers say Manumycin A triggers apoptosis, or natural cell death, in malignant mesothelioma cells, suggesting that it may offer a new way to treat the disease. Surviving Mesothelioma has just posted an article on the new study. Click here to read it now.
Scientists from several Korean institutions based their mesothelioma study on the fact the Manumycin A, a derivative of Streptomyces parvulus, is known to have anticancer properties.
"Our results demonstrated that Manu A exerted anticancer effects by inducing apoptosis via inhibition of the Sp1-related signaling pathway in human malignant pleural mesothelioma," reports author Ka Hwi Kim, a pharmacy specialist with the Natural Medicine Research Institute of Mokpo National University.
The article, which appears in a recent issue of Oncology Reports, found that the higher the concentration of Manumycin A used, the greater the response of the mesothelioma tumor cells.
"This is the first study on the potential of Manumycin A in mesothelioma treatment, but it is not the first study on its anticancer properties," says Alex Strauss, Managing Editor of Surviving Mesothelioma. "We will continue to keep mesothelioma patients and families updated on the progress of this compound and other emerging mesothelioma therapies."
To read more about Manumycin A and its effects on mesothelioma cells, see Antibiotic May Help Fight Mesothelioma, now available on the Surviving Mesothelioma website.
Kim, KH, et al, "Manumycin A induces apoptosis in malignant pleural mesothelioma through regulation of Sp1 and activation of the mitochondria-related apoptotic pathway", May 10, 2016, Oncology Reports, Epub ahead of print, https://www.spandidos-publications.com/10.3892/or.2016.4801
For nearly ten years, Surviving Mesothelioma has brought readers the most important and ground-breaking news on the causes, diagnosis and treatment of mesothelioma. All Surviving Mesothelioma news is gathered and reported directly from the peer-reviewed medical literature. Written for patients and their loved ones, Surviving Mesothelioma news helps families make more informed decisions.