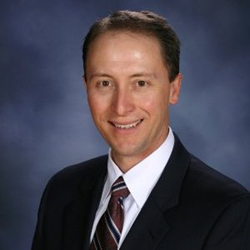 "The only sustainable competitive advantage is an organization's ability to learn faster than the competition." Peter M. Senge
Granby, Colorado (PRWEB) June 01, 2016
Strategic Education Collaborators: partners in assessing and developing sustainable leadership cultures
Lately there has been a lot of buzz on the internet about building sustainable organizational leadership cultures that leverage a company's competitive advantage. Strategic Education Collaborators, led by Dr. Scott Springston, have worked with clients in changing the way leadership practices move from situational to sustainable. "The difference between an organization thriving and not just surviving rests in the ability to move the organization from situation to sustainable leadership practices." Dr. Scott Springston.
What Strategic Education Collaborators does is to work with clients to provide team leadership training to move organizations from situational to sustainable leadership cultures by using research based and proven processes.
"Every organization has either defined or default levels of leadership embedded within the context of the unique environment. Leadership context is influenced by the industry norms, personnel, resources, politics and varying levels of the organizations ability to anticipate change and react in a timely manner. Organizational success is dependent on the ability to transform from situational to sustainable leadership processes." Dr. Scott Springston, Chief Collaboration Officer, Strategic Education Collaborators.
Dr. Springston and the team at Strategic Education Collaborators empower an organization's sustainable leadership to be present through a focused plan developed by clarity of goals, effective communication, data decision making processes and a distributive leadership commitment. Training services leverage the competitive advantage of the partner's continuous improvement process by identifying strengths and growth opportunities related to leadership practices. The value add is accomplished through the Collaborator's Diagnostic Review process.
"What sets our team leadership training apart from competitors is our Collaborator's Diagnostic Review Process which uses multiple data collection methods that are researched-based. The data are collected, analyzed, and interpreted for areas of strength and opportunities for further exploration and improvement. The Collaborator's Diagnostic Assessment report provides a starting point for clients to interpret survey results; prioritize domains for professional development, coaching, and implementation; integrate leadership practices into the improvement plan." Dr. Scott Springston.
Strategic Education Collaborator's belief is simple yet proven; "Data+Strategic Planning= Sustainable Results".
The value add Strategic Education Collaborators provide rests in training experience, customer focus, facilitation and planning skills that equip organizations with the tools necessary to move from leadership processes that are situational responsive to ones that are sustainable.