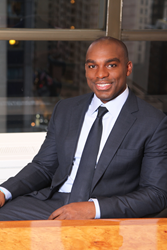 Solar energy is an emerging opportunity for Angola that cannot be ignored.
(PRWEB) May 20, 2016
Angola Capital Investments (ACI) announced today that its CEO Zandre Campos was featured in Africa Outlook with his insight on renewable energy in Angola. The article entitled "Here Comes the Sun: The Case for Solar Energy in Angola" originally published on Africa Outlook on May 12, 2016.
The article looks at the opportunity for renewable energy in Angola. "It may seem ironic that Angola, Africa's second largest oil producer, is committed to pursuing renewable energy," Mr. Campos said. "The reasons go beyond the drop in oil prices or the need for diversification of the country's economy. It's a question of meeting basic human needs."
Rural areas have no access to an electrical grid, and areas with electricity experience blackouts. Solar energy holds huge potential for Angola because of the exceptionally sunny climate. There is also potential for entrepreneurs and emerging renewable energy enterprises.
ACI supports young entrepreneurs, like Jessica O. Matthews. Ms. Matthews is an entrepreneur from Nigeria that founded Unchartered Play and invented the SOCCKET ball, an energy generating soccer ball that provides off-grid power for the developing world. ACI invests in Unchartered Play so they can work on their patented M.O.R.E. technology (motion-based, off-grid, renewable energy) that harnesses kinetic energy by placing customized micro generators within products that we use every day.
"Solar energy is an emerging opportunity for Angola that cannot be ignored," added Mr. Campos. "Social impact entrepreneurs and innovative companies looking to make a difference can find new possibilities and bright prospects in Angola; where the sun nearly always shines."
Zandre Campos is the chairman and CEO of Angola Capital Investments, a leading international investment firm in Angola. ACI invests in companies in the energy, transportation, hospitality, healthcare, technology and real estate sectors.
Read the full Africa Outlook article:
http://www.africaoutlookmag.com/news/here-comes-the-sun-the-case-for-solar-energy-in-angola
About Angola Capital Investments
Angola Capital Investments (ACI) is an international investment firm that invests in companies in the healthcare, technology, energy, transportation, hospitality, and real estate sectors throughout Africa. The mission of ACI is to create global value for developing countries in Africa, while contributing to their economic development.
About Zandre Campos
Zandre de Campos Finda is one of the great, innovative business leaders and global entrepreneurs emerging out of Africa. Currently, he is chairman and CEO of Angola Capital Investments (ACI), an international investment firm headquartered in Angola with holdings throughout Africa and Europe. Prior to founding ACI, Mr. Campos was CEO of Nazaki Oil & Gaz S.A. He has held the positions of CEO of the mobile phone company Movicel Telecommunications and an executive in the office of the president of SONAIR, S.A., a subsidiary of Sonangol, Angola's state-owned oil company that oversees oil and gas production. He began his career as a legal advisor with Sonangol Holdings.
Mr. Campos also sits on the board of Sphera Bluoshen S.A., a subsidiary of Oshen Group and part of Sphera Global Healthcare. Sphera is committed to bringing high-quality healthcare services to nations around the globe with current activities in Angola, Morocco, and Rwanda. Sphera is dedicated to healthcare equality and accessibility. He is also a board member in Bluoshen S.A. and Boost - Communication & Strategy, S.A. and other organizations across the globe. Mr. Campos graduated from Lusiada University, Lisbon, with a degree in Law.
Mr. Campos has dedicated his career to helping advance Angola and other developing nations. His work makes him one of the most socially forward and conscientious business leaders of our time. Through his entrepreneurial spirit and diverse business portfolio that is ever-expanding, Mr. Campos is creating thousands of new job opportunities and building stronger communities.