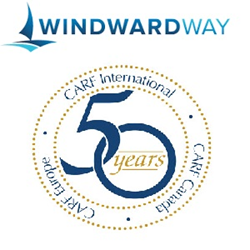 COSTA MESA, Calif. (PRWEB) May 19, 2016
Windward Way Recovery, a leading provider of drug and alcohol treatment in Southern California, has announced the achievement of a three-year CARF accreditation for all five levels of its program including detoxification, residential, partial hospitalization (PHP), intensive outpatient (IOP), and outpatient (OP) treatment.
Founded 50 years ago as the Commission on Accreditation of Rehabilitation Facilities, CARF International is an independent, nonprofit accreditor of health and human services. They promote quality, value and optimal outcomes through a consultative accreditation process and continuous improvement to enhance the lives of persons served.
This three-year accreditation decision represents the highest level of accreditation that can be awarded to a CARF approved organization, and shows Windward Way's substantial conformance to the CARF standards. By achieving this endorsement, it proves that Windward Way has put itself through a rigorous peer review process and has demonstrated to a team of surveyors during an on-site visit that its programs and services are of the highest quality.
CARF accrediting surveyors found strengths in many areas of Windward Way's operations, stating that the program "is led by a visionary CEO who continues to pursue excellence in services provided to persons with addiction disorders." Their report also called out Windward Way's "exceptional and extraordinary systems of therapy." The program's "compassionate and skilled management team centers on client needs tempered with best practices" and staff demonstrate "teamwork, mutual respect, and cooperation." Surveyors found Windward Way to be collaborative "which makes for more efficient and effective services in addiction treatment." The properties are "exceptionally clean" and encourage clients to make positive changes in their lives.
"We are very proud of receiving our CARF accreditation, and grateful for the accolades from the CARF surveyors," said Jeremy Broderick, Founder and Chief Executive Officer of Windward Way.
Windward Way promotes a healthy and productive recovery experience by offering a unique environment for maintaining sobriety. The five-phase program serves adult men with substance use disorders. Windward Way owns and operates seven facilities with a beautifully remodeled campus consisting of a 12,000 sq. ft. clinical center that sits adjacent to a 15,000 sq. ft. corporate office in Orange County, California. For more information, visit http://www.windwardwayrecovery.com.