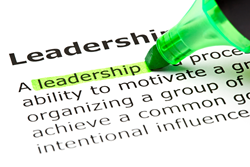 (PRWEB) May 19, 2016
Minimally invasive spine surgeon Dr. Michael A. Gleiber, MD, FAAOS, has received Becker's Healthcare 2016 "Spine Surgeon Leadership Award".
Dr. Gleiber, whose practice focuses exclusively on treating injuries and diseases of the cervical, thoracic and lumbar spine, is just one of 22 spine surgeons nationwide to receive the coveted award, which is bestowed annually by Becker's Healthcare based on a nominee's entrepreneurship, professional leadership, community leadership, and overall role in advancing the field. The full list of award recipients is available on Becker's Spine Review, which previously distinguished Dr. Gleiber as a "Spine Surgeon Leader to Know".
"I am deeply honored to receive this award from Becker's Healthcare, which is widely regarded as the industry's most respected and important source of leading-edge business and legal information for healthcare industry leaders," commented Dr. Gleiber. "I would also like to congratulate my peers for their tremendous efforts in advancing the field, and ensuring that innovation remains a core part of our commitment and focus on improving patient care."
In addition to leading his West Palm Beach, Florida-based practice, Dr. Gleiber is an affiliate assistant professor of clinical biomedical science at The Charles E. Schmidt Florida Atlantic University College of Medicine for Spine Surgery. He is also a member of the North American Spine Society and American Academy of Orthopaedic Surgeons, respectively, and a participant in the American Orthopaedic Association's Emerging Leadership Program.
Dr. Gleiber's other distinctions include being named a Top Doctor for Spine Surgery by Castle Connolly, a Super Doctor of South Florida by Super Doctors, and a Top 10 Spine Surgical Specialist in Florida by Vitals.com. He is also a Huffington Post contributor, pioneer of the Concierge Spine Surgery™ model, and was recently named an ambassador for the iconic brand Rolls Royce.