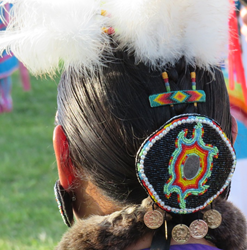 SilverTribe has always understood the wants and needs of the public, while respecting the values and culture of our artists.
(PRWEB) May 26, 2016
While styles and fashion trends are not easily predicted, there are some elements that keep resurfacing in new and innovative ways. One thing that's continuing to reappear and be revamped is the lively and vibrant era of the 1970's. Going back even further, the inspiration of this color-filled trend stems from the grandest designs of Parisian aristocracy, when palaces were gilded in gold and lively reds and greens draped each curtain and carpet. Major companies like Dior, Zara, and H&M are beginning to embrace this colorful era in American fashion history.
Following the ebb and flow of these trends, SilverTribe.com released a new collection of multi stone jewelry, known for incorporating a variety of stones of different colors to create something truly unique and captivating.
What Fashions to Wear for 2016
Spokesman for SilverTribe.com, Chris Anderson, gave a statement to mark the release, intended to keep up with the latest trends set by popular fashion designers. "SilverTribe has always understood the wants and needs of the public, while respecting the values and culture of our artists. With that in mind, we've invested into a collaboration of this new style and the culture of our artisans. Our site features more multi stone jewelry, which goes perfectly with these companies and their new lines of clothing."
Anderson went one to explain how the most popular trends of 2016 relate to this new jewelry release.
Multi Color Jewelry- of malachite, coral, oyster, black onyx, and turquoise multi color rings, bracelets, pendants, and necklaces to embody the unique spirit and flair of the colorful ages that have past.
Whimsical- To go along with the vibrancy of accent pieces and other jewelry, whimsical designs in jewelry will go well with the plain solid base of most clothing in 2016. Some great pieces to wear would be colorful earrings, bracelets, rings, and pendants. The release of Silvertribe's multi stone collection also goes with this colorful trend.
Gray- To contrast the fun look of the everyday, gray is set to be another dominate color of 2016, making jewelry like diamonds, milky stones (moonstone), and Labradorite the perfect pieces to compliment any gray (silver, platinum, white gold, etc.) articles of clothing.
Off-the-Shoulder- Embracing the new shoulder-less design of 2016, SilverTribe has also released a new set of Necklaces that perfectly complement this increasingly popular style.
Pink is Back- Going back to the vibrant, celebrities are quickly taking a favor to pink; the bold color is being embraced by top designers in 2016 as well. To balance the bold, SilverTribe is releasing mother of pearl rings and necklaces that blend the pink evenly throughout anyone's ensemble.
SilverTribe.com is confident that this new collection of multi stone jewelry has something that will appeal to anyone looking to keep up with the latest fashion trends.