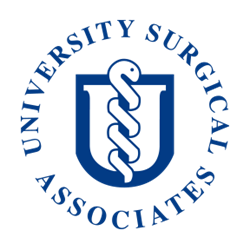 Providence, RI (PRWEB) May 20, 2016
According to the National Council on Skin Cancer Prevention, there are more than 3.5 million new cases of skin cancer diagnosed each year in the United States. To highlight the Melanoma Awareness Month, Drs. Michael Vezeridis and Thomas Miner of University Surgical Associates would like to remind the general public about important steps they can take to protect themselves and their loved ones from the dangers of skin damage from the sun.
"There are basic measures that individuals and families can take to avoid the occurrence of melanoma and to detect it early when it is very curable" said Dr. Vezeridis. "I tell my patients about three critical factors to be aware of."
Drs. Michael Vezeridis and Thomas Miner stressed the importance of:
Sun Protection: If you will be outside for an extended period of time, remember to protect your skin by regularly applying sunscreen. Using a sunscreen of SPF 30 or higher is an effective way to shield your skin. In addition, you should also wear a hat with wide brim and shirt whenever you can.
Risk Factors: Several factors can place you at a higher risk for developing melanoma. These factors include family history of melanoma, multiple moles and severe sunburns early in life.
Skin Self Examinations: Detecting skin cancer early is critical. To effectively protect yourself, inspect your body for any skin irregularities on a consistent basis preferably once a month. If you notice that a mole has changed in size, shape, or color or if you find a new skin growth seek medical attention. If you have a personal history of melanoma or other type of skin cancer you should have periodic complete skin examination by a qualified medical professional.
Drs. Michael Vezeridis and Thomas Miner specialize in melanoma and sarcoma surgeries. Both physicians see patients at University Surgical Associates, 2 Dudley Street, Suite 470 in Providence, RI and are also Professors of Surgery at the Warren Alpert Medical School of Brown University.
About University Surgical Associates
University Surgical Associates is Rhode Island's largest multidisciplinary surgical group. All 55 surgeons are on the teaching staff of the Warren Alpert Medical School of Brown University. University Surgical Associates offers consultative, diagnostic and therapeutic services to both outpatient and inpatients for all surgical disorders from pediatric surgery through adult specialized services. University Surgical Associates encompasses a variety of specialties that include, bariatric, endocrine, colorectal, general, hepatobiliary, pediatric, surgical oncology, thoracic, transplant surgery and vascular surgery.
For more information on University Surgical Associates visit: http://www.usasurg.org.