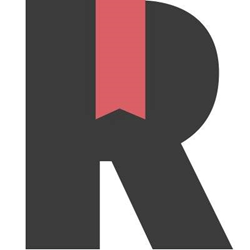 Because of the Americans with Disabilities Act, all states are required by law to maintain a certain level of accessibility
Seattle, Washington (PRWEB) May 20, 2016
Rankings.com's Annual Ranking of the Best States for People with Disabilities has named Colorado as the top state for 2016. However, that first-place ranking also comes with low to moderate scores across several key metrics, a trend that is prevalent throughout all 50 states.
According to the Census Bureau, over 56 million people (nearly 20 percent of the population) are currently living with a disability in the U.S., with over half of them being classified as severe and requiring assistance with the activities of daily living. But assistance should not mean dependence. As that population continues to grow, so does the movement for independent living. Rather than be viewed as lesser, impaired citizens in need of separate accommodations, those individuals living with disabilities campaign in every state for inclusion: access to the same people, places, and choices as those living without.
"Because of the Americans with Disabilities Act, all states are required by law to maintain a certain level of accessibility," says Megan Driscoll, an occupational therapist who consulted on the rankings. "The ADA does a good job at making buildings accessible and preventing discrimination, but anti-discrimination and inclusion can be two very different things. There are many aspects of independent living that fall outside of the purview of the ADA. The numbers show that some states are making strides in addressing those issues, but many are still very far behind."
The State of Inclusion
The Rankings.com Annual Ranking of the Best States for People with Disabilities grades the overall livability of each state based on five key metrics chosen for their importance to people with all types of disabilities. Each metric analyzes statistics from a number of local, state, and federal sources, including the National Institute on Disability and Rehabilitation Research, the CDC's Disability and Health Data System, and the U.S. Census Bureau, as well as disability research data from several leading universities, such as the University of Minnesota, Cornell University, and the University of Colorado.
Key findings include:
Community Accessibility: The United States has an estimated public transit ridership of 9.8 billion people annually. Of that number, only 64 million are classified as direct response paratransit trips, or .65 percent. When compared to the 10 percent of the total population living with severe disabilities in the country today, that small percentage likely represents a large number of people with limited public transportation options. The top ranking states in overall accessibility have a greater number of paratransit trips, but only third-place Pennsylvania reaches that average ratio.
Top States for Accessibility:
#1: Illinois
#2: California
#3: Pennsylvania
#4: New York
#5: Massachusetts
Employment and Economic Independence: Not surprisingly, the ten states with the highest unemployment rates for workers with disabilities also ranked among the lowest for percentage in competitive employment and the lowest in average earnings. However, even in states which appear to be the most inclusive toward workers with disabilities, a close look at the numbers reveals some inequities. The states with the highest annual earnings for workers with disabilities also account for some of the highest numbers of discrimination charges filed under the ADA. The top ten states for earnings had an average annual salary of $45,790 for people with disabilities, but also had a high average of 38 discrimination charges per every 10,000 workers.
Top States for Economic Independence:
#1: North Dakota
#2: Nebraska
#3: Utah
#4: Colorado
#5: South Dakota
Access to Specialized Healthcare: For those living with a disability, an average of 26 percent of all healthcare costs are disability-related, equaling a national average of $2175 per capita. While the highest ranking states do have greater access to medical facilities and healthcare specialists, that access comes at a cost. The top ten states have annual disability-related expenditures roughly $400 over the national average, with first-place Connecticut coming in at $750 over. However, those same states did have a lower percentage of those living with disabilities reporting fair to poor self-rated health at an average of 41 percent.
Top States for Healthcare:
#1: Connecticut
#2: Massachusetts
#3: Maine
#4: New York
#5: Pennsylvania
Independent Home Living: The states with the lowest cost-of-living index scores also ranked among the highest for average annual cost of in-home care, showing the disparity between the financial concerns of those living with disabilities and those living without. Those states have an average annual cost of roughly $34,000 – which is $4,200 above the national average – while the top ten ranking states have an average cost of just $22,400.
Top States for Independent Living:
#1: Idaho
#2: Wisconsin
#3: Minnesota
#4: Utah
#5: Kansas
Availability of Disability Benefits: The states with the highest SSD benefit approval percentages also suffer from the longest case processing times. The top ten for approval average 517 days, 28 days more than the national average and 138 longer than the fastest processing state, Arkansas. The top ranking states overall have an average $1280 monthly disability payments for workers, which is nearly $60 more than the national average. However, those same states also carry an average cost-of-living index score of 119, with all but Michigan (scored at 91.2) being above the base number of 100.
Top States for Benefits:
#1: Hawaii
#2: Nevada
#3: Colorado
#4: Alaska
#5: New Jersey
"Every person is unique, as is every disability," says Driscoll. "There is no way to be entirely objective and address the specific needs of every person living with a disability in every situation. Ultimately, those people know their situation more than anyone else. These rankings focus only on core metrics that address the basic, most common needs associated with disabilities. But because of that, they illustrate the fundamental ways in which each state either succeeds or fails in addressing the needs of its residents with disabilities. In turn, it can either give those people ideas for states better suited to their needs or, more likely, a specific rallying point to campaign for change in their own state."
About Rankings.com
Rankings.com works with industry experts to rank and award the top products and resources in every area, from the commercial marketplace to the communities in which we live. Our fully-transparent, objective testing process is guided by strictly data-driven methodologies, created in conjunction with our experts and unique to each ranking. All our results are presented as an interactive directory, which not only makes learning about our insights as clear and easy as possible, but also makes our rankings completely customizable according to the individual needs and preferences of our readers. With this knowledge we hope to empower our readers with everything they need to make their next purchase and beyond.
Full Study Methodology can be Found Here