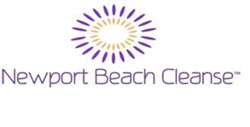 Newport Beach, Calif. (PRWEB) May 19, 2016
As NBC's The Biggest Loser's season four at-home champion, Jim Germanakos found that the Newport Beach Cleanse™ and 14-Day Eating Plan helped him to get back on the track of clean eating after experiencing post-show setbacks. Visitors to the Newport Beach Cleanse website can now view stories just like Jim's through the newly debuted online testimonial segment.
After winning $100,000 for losing an amazing 51.2 percent of his starting weight—all from home—Jim was in great shape. He ran the New York City Marathon, was weight lifting and preparing for the Police Olympics, when in 2012 he tore both knees. He experienced further setbacks with a broken hand and torn wrists.
"That whole year of 2012, all I did was put on weight because I couldn't train, I couldn't run, I couldn't exercise—and I used those as excuses to eat and drink too much," says Jim.
He eventually met Risa Groux, a certified Holistic Nutritionist and the creator of the Newport Beach Cleanse and 14-Day Eating Plan, who started him on the cleanse. With the organic, whole-food, plant-based, gluten-, dairy-, and soy-free approach of the cleanse, Jim lost 27 pounds after four and a half weeks. The Eating Plan includes delicious protein and fiber shakes and leaves out certain potential allergenic foods to minimize inflammation and maximize detoxification.
"The Newport Beach Cleanse was just fabulous. I had a lot of energy, I was sleeping well, I felt great," says Jim. "I'm still using the shake once a day, I'm losing weight steadily, little by little … I hope that everyone that wants to lose weight and get healthier and feel better finds Risa Groux and the Newport Beach Cleanse."
When asked what makes the Newport Beach Cleanse different, Groux says, "Unlike quick-fix and juice or tea cleanses, on this cleanse you are actually eating. It was designed to help people develop realistic, healthful eating habits that are sustainable after the plan is completed. Plus, the Newport Beach Cleanse is the only cleanse on the market that is organic, non-GMO, and free of gluten, dairy, and soy. It can also be easily customized to fit individual needs, situations, and schedules."
Flexibility and support are mainstays of the Newport Beach Cleanse and 14-Day Eating Plan. The aim is to change lives and show people how much better they can feel and function when they choose to commit to the changes they want to make. This plan is meant to support individuals' personal goals in an attempt to turn those chosen new behaviors into lasting habits.
View Jim's full video testimonial and view dozens of other cleanse stories online now at the Newport Beach Cleanse website.
For more about the Newport Beach Cleanse or to purchase the kit or supplements, please visit NewportBeachCleanse.com. To schedule an interview with Risa Groux, please reach out to the contacts listed at the bottom of this release.
About Newport Beach Nutrition, LLC™
Holistic Nutritionist Risa Groux, CN created the Newport Beach Cleanse™ after years of experience with nutritional programs led her to create a system that met her own high personal standards. The resulting Newport Beach Cleanse & 14-Day Eating Plan is an organic, whole-food, plant-based program designed to decrease systemic inflammation while increasing good gut bacteria. The Newport Beach Cleanse uses non-GMO ingredients and is free of gluten, dairy, and soy.
Bob Groux, Risa's transformed husband and the company's CEO, has over 25 years of experience in the consumer packaged goods industry and is responsible for launching dozens of name brand products throughout the United States.