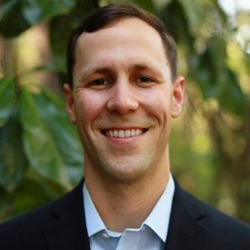 There was this blaring need staring me right in the face
Atlanta, GA (PRWEB) May 23, 2016
In only a year and a half, Sawyer Clark has built up one of the most acclaimed non-toxic sporting ammunition e-commerce businesses in the United States—all at the youthful age of 24.
Customers of Clark Armory aren't your ordinary ammunition buyers. Much like the group of techies who wait on pins and needles for every piece of news on the next big smartphone or virtual reality technology, many in the sporting ammunition community wait on the latest and greatest of specialty ammunition.
"There was this blaring need staring me right in the face," says Clark Amory CEO and passionate entrepreneur, Sawyer Clark. "New ammunition is announced on the market on a very frequent basis, but neither the big-chain nor local sports and outdoors stores carry them—not even on their online stores. I wanted to solve this issue and hit the pavement."
By "hit the pavement," Clark means grassrooting the ammunition supplier industry with frequent phone calls and the building of dozens of relationships with ammunition manufacturing companies who are happy to get their products out to market.
An issue many hunting and shooting enthusiasts face when looking for specialty ammo are extremely high shipping costs—another problem Clark faced and sought to change.
"Because our products are the newest on the market, they're more expensive to source and many competing companies selling them make up the difference in the shipping they charge," Clark said. "We're changing the game in this domain giving flat-rate shipping on every one of our products. We're our own customers, here, so doing all we can to make it easier for everyone to get the products they want in the easiest way possible is a major priority."
Among the many new types of ammunition Clark Armory provides are the latest in non-toxic options for hunting and shooting enthusiasts needing to comply with the latest of regulations. The e-commerce site has also added new lines of accessories and gear to its product listings—all found at http://www.ClarkArmory.com.
About Clark Armory
Formed in 2014, Clark Armory specializes in providing the latest, highest-quality, and hardest-to-find ammunition to sportsmen and women across the United States. With a mission rooted in affordability and accessibility to premier ammunition products, the Clark Amory is a family-owned and operated company that was started in response to the steadily increasing demand for lead-free ammunition and reloading supplies.