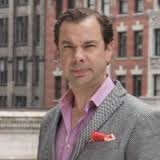 Private equity in Latin America is in its infancy and Tigre Capital is positioned to bring this opportunity to American and international investors.
Austin, Texas (PRWEB) May 20, 2016
Roberto W. Fiebig García-Colín, the President and CEO of Tigre Capital and a recognized expert in the field of private and raising capital for businesses, participated as a guest earlier this month on the highly respected Debbie Nigro Show, a radio program with an extensive following of entrepreneurs, fund managers, and business owners in the northeastern United States.
The podcast for the segment is available at the following link.
The latest recognition of Fiebig followed his participation as a speaker earlier in the year before the Austin chapter of the Asociacion de Empresarios Mexicanos (AEM) on "An Introduction to Private Equity." At the campus of the University of Texas, Fiebig addressed the importance of a forward thinking strategy when it comes to raising private equity for business. Specifically, he gave his perspective on the current state of private equity and its future role in the U.S and Latin American economies, among other emerging markets.
"Private Equity has matured as an asset class in the United States as evidenced by sharply declining returns as well as a reduced amount of deal flow in the last three years," said Fiebig, who is a founding member of TXMX, a business hub that promotes collaboration and investment development between Mexico and Texas. "Private equity in Latin America is in its infancy and Tigre Capital is positioned to bring this opportunity to American and international investors."
Fiebig added that Tigre Capital is on track to become the largest private equity fund of its kind focused on Latin America.
About Roberto Fiebig García-Colín
Born in 1971 in Mexico City, Fiebig is an international entrepreneur, businessman and investment banker.
Fiebig's most recent endeavor is Tigre Capital, which he founded in 2013. Tigre Capital is a boutique investment bank with a global network of Asian, European and Mexican investors and focus on Private Equity and Real Estate investments. Prior to launching Tigre Capital, Fiebig worked in a number of Fortune 50 companies in C-Level roles at an international level. He was the CEO of ClimbTech, a leader in the design and manufacture of fall protection, rope access, and climbing products, which he grew tenfold in four years. He was also the co-founder of Austin Management Partners (AMP), a boutique private equity firm providing growth capital to small and medium-sized businesses, as well as consulting and business expansion services. In addition, he is a partner at Saguaro Partners, a restaurant holding company with nine units in Central Texas. Fiebig spent nine years at Dell in a number of finance, marketing and strategy leadership roles. Prior to joining Dell, he worked as a consultant at A.T. Kearney in Berlin, Germany. Before Dell, he spent six years at Hoechst Celanese in Mexico City, where he held various corporate finance roles.
Fiebig earned his M.B.A. with distinction from Wharton School of Business, at University of Pennsylvania with a concentration in Finance. He was also a Ringe scholar and president of the Trap and Skeet club at Wharton. Additionally, Fiebig earned his M.A. in International Studies from the Lauder Institute, at University of Pennsylvania. Fiebig graduated top of his class, Cum Laude from the Instituto Tecnologico y de Estudios Superiores de Monterrey (I.T.E.S.M.) with a B.Sc. in Industrial Engineering and was captain of the swimming team.