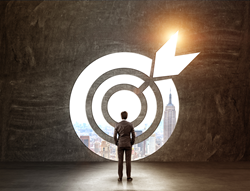 By the end of their degrees, students have the business and marketing know-how to tailor their approach to a variety of challenging situations – relying on their own expertise rather than the support of a team
London, England (PRWEB UK) 20 May 2016
One of London School of Marketing's latest blog posts explains how Business and Marketing students develop the skills and knowledge needed to land sought after positions in the industry. It pays particular attention to the importance of being able to work independently, a skill which Business and Marketing students are given considerable time and resources to master.
Chrishanthi Ranwaweera, the school's student supervisor, said: "Our business and marketing degrees are focused on real-life situations.
"Students tackle authentic client cases, which is invaluable when it comes to developing the practical, problem-solving skills which employers want.
"By the end of their degrees, students have the business and marketing know-how to tailor their approach to a variety of challenging situations – relying on their own expertise rather than the support of a team."
The blog post explains the importance of being able to analyse data efficiently and accurately, and explores the need for independent research and self-review skills. Readers are also given an insight into why strategic thinking and adaptability are highly valued by business and marketing employees.
The full blog post, including a more detailed look at why Business and Marketing students are more likely to succeed at working independently, can be viewed here. The internationally recognised courses and qualifications offered by the school, including its Business and Marketing degree, can be viewed at http://www.londonschoolofmarketing.com/our-courses.
London School of Marketing delivers accredited marketing and business qualifications, and offers professional courses from recognised professional bodies such as CIM, EduQual and academic qualifications on Marketing, Business, Finance, Law and HRM from Anglia Ruskin University and The University of Northampton. Based in Central London, they are a QAA approved institution. The school also has offices in Sri Lanka, a network of Local Access Points (LAPs), and online programmes of learning.