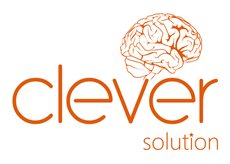 (PRWEB) May 20, 2016
Clever-Solution.com, a digital marketing agency that provides a growing selection of design, development and digital marketing services to small and midsize companies, has recently conducted an interview with Alex Komyagin, Senior CE at MongoDB. Alex has shared lots of useful information about the company and its cross-platform document-oriented database.
Alex was interviewed by Sergey Grybniak, a founder and owner of Clever-Solution.com, and Michael Lapin, founder of Beginex, a marketplace for talented IT professionals. The interview included ten questions that covered a wide variety of topics – from Alex's start at MongoDB to MongoDB World 2016 and the company's plans for the future.
The interviewers asked Alex about himself, then moved on to discussing MongoDB and his role at the company since 2013. "When I joined MongoDB, we had a very small office on Prince St. with around 40 people in there. Now, our NYC office is huge.… My job largely consists of two parts – working with the client to define and understand their goals and specific requirements, and then working with them to find possible specific solutions. It involves both solving global architecture design problems and helping with very specific MongoDB questions, like choosing a good shard key," says Alex Komyagin.
Then, the interviewers asked Alex about MongoDB's benefits compared to other NoSQL solutions. He said that MongoDB was a unique solution that could be used in different domains. "Our goal is to give users the best of both worlds – an enterprise-grade product with rich functionality that is easy to use and that scales to support their data with minimal effort," explains Senior CE.
Having discussed that, Alex elaborated on MongoDB's issues such as memory issues and file corruption. "Regarding file corruption and different kinds of issues found in the Internet, most of them are just speculation.… We're constantly working on improving the product," clarifies MongoDB's representative.
Then, Sergey Grybniak asked Alex about MongoDB's main customer – big corporations or small businesses or startups? Alex provided the following answer: "I see totally different projects in totally different areas every day. Those are big banks, hedge funds, healthcare corporations, media companies, big and small startups and many many more."
As to the cloud services, Alex answered the following: "The cloud makes it easier to run your servers, but you still have to manage them yourself. On the MongoDB side, Cloud Manager Automation makes this a lot easier for our users and we integrated it with Azure and AWS, so you can even automatically provision new servers for your cluster."
Then, they proceeded to ask Alex about the upcoming MongoDB World 2016 event. He didn't share much but thinks that MongoDB World 2016 almost certainly will be a hit. He also added that he wasn't sure if he could take part in the event because "it's really hard to commit to anything with my schedule, as I just obey my calendar these days."
As to MongoDB's future, Alex was somewhat discrete. He said, "Our tradition has been to announce this kind of news on MongoDB World, and we will continue it this year." So, if any person or company is interested in utilizing MongoDB's solutions, they can learn more by visiting MongoDB World 2016 in June.
Clever-Solution.com is happy to have conducted the interview with Alex Komyagin. The agency is going to interview more IT gurus and influencers soon and looks forward to creating and sharing useful content on the Web.
For more information about Alex Komyagin's interview about MongoDB, contact Marina Bizhikian at tel: (347) 415-9858.