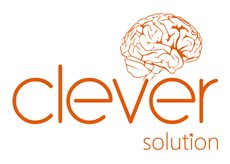 (PRWEB) May 20, 2016
Clever-Solution.com has recently launched an innovative digital marketing program for physical therapy clinics, centers, offices and practices. The program's goal is to provide a completely new approach to physical therapy website's promotion. It includes utilizing the power of search engine optimization, pay-per-click marketing and social media marketing to build brand awareness, drive engagement, increase patient loyalty and improve ROI.
Clever Solution's professionals have come up with the idea of offering digital marketing services to physical therapy clinics after they analyzed the niche and discovered how competitive it was. To stand out among competition in that niche, physical therapy practices need more than just impeccable services. They have to rely on impactful digital marketing strategies to survive.
Clever-Solution.com is happy to announce that physical therapy clinics have a turnkey solution to solve their marketing issues now. It is easily adjustable and meets the needs of both small and midsize businesses: four SEO packages (from $1,000 to $4,499), four SMM packages (from $700 to $2,500) and a customizable PPC package.
The SEO packages include services aimed at optimizing website's on-page and off-page factors. The agency's pros will improve conversion forms, optimize keywords, tags and descriptions, audit and fix UI/UX errors, set up a robots.txt file, etc.
The PPC package can be easily adjusted to make the best of clients' websites. Clever-Solution's PPC wizards purchase website visits to attract the right leads, increase conversions and improve sales. The agency launches cost-effective ad campaigns in Google AdWords.
The SMM packages aim to help physical therapy clinics cement their position in the niche by driving engagement and awareness with high-quality content, customer interaction, targeted posting and sharing, and social ads.
Clever-Solution.com looks forward to collaborating with physical therapy clinics in the U.S. and abroad. The agency's pros are ready to bring clients' businesses to the next level.
For more information about digital marketing services for physical therapy clinics, contact Marina Bizhikian at tel: (347)4159858.