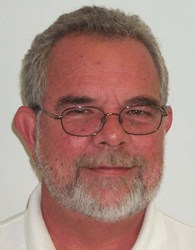 Quillen is proud to join the ranks of those moving forward with new and innovative selection techniques and methods.
(PRWEB) May 24, 2016
The online assessment tool known as Computer-based Assessment for Sampling Personal Characteristics, or CASPer, will now be used during the pre-interview screening phase for students who have applied to come to Quillen. The tool allows the admissions committee to better identify personal attributes, such as ethics, empathy, cultural sensitivity, ability to collaborate, resiliency and adaptability.
"We look for applicants with those attributes because we believe they are necessary characteristics for the type of caring, compassionate physician we want to graduate," said Doug Taylor, assistant dean and director of admissions at Quillen. "But they are often extremely difficult to identify through the traditional process. With CASPer, we'll be able to get a better idea."
Developed by the team at Altus Assessments Inc. and McMaster University, CASPer is an online situational judgement test, primarily consisting of a series of hypothetical everyday situations presented through a live-action video. Each situation relates to one or more personal characteristics. Examinees are asked to provide short written responses on how they would react or behave in the situation portrayed.
"At Altus Assessments, we strive to simplify the applicant assessment process while simultaneously making it more effective and fair," said Rich Emrich, CEO at Altus Assessments Inc. "We are thrilled to partner with the innovative team at Quillen. This is a great example of how academic admissions continue to evolve toward tools that are evidence-based, even when evaluating non-academic traits."
Situational judgement tests are currently used in many corporate settings for executive positions, are becoming more common in international medical school admissions and are currently used at only a handful of American medical schools.
"Quillen is proud to join the ranks of those moving forward with new and innovative selection techniques and methods," Taylor said.
On average, ETSU's medical school receives in excess of 2,100 applications per year. During the interview season, which runs from September to March, approximately 265 applicants take part in on-campus interviews.
About Altus Assessments:
Altus Assessments Inc provides efficient and cost effective online applicant screening services for academic programs admissions departments (allied health, education, law, business schools etc.) looking for a proven method to pre-screen for personal characteristics and professionalism of their applicant pool.
Our primary tool is the online CASPer™ test, delivered at takecasper.com. With little cost, or administrative burden, our tool helps programs find holistically better students while reducing effort and cost applied to ineffective tools like standard interviews, reference letters and personal statements.
The CASPer™ test was developed starting a decade ago for McMaster University, and has been used to screen over 40,000 medical school applicants to date with good test reliability and predictive powers. The test is not health care specific, but rather uses everyday scenarios in the form of situational judgement testing to evaluate for universally useful skills like communication, collaboration, advocacy and judgment.
For 2016 admissions, Altus assessed 20% of all US Medical School applicants and 50% of all Canadian Medical School Applicants. We also assessed 20% of all Canadian Nursing applicants.
For more information on CASPer, please visit: https://altusassessments.com.