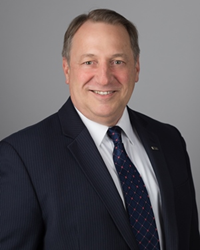 Bill represents the kind of senior experience and expertise that further enhances HNTB's ability to serve the aviation market.
CHARLOTTE, N.C. (PRWEB) May 20, 2016
Bill Lebegern, PE, joined HNTB Corporation as aviation project director and associate vice president. He is based in the firm's Charlotte, North Carolina, office.
Lebegern is responsible for new business development and support of ongoing relationships with the firm's aviation clients. He also manages project delivery and oversees the firm's performance on multiple aviation projects.
"Bill represents the kind of senior experience and expertise that further enhances HNTB's ability to serve the aviation market," said Henry Liles, PE, HNTB Carolinas district leader and vice president. "He is highly skilled, having been a long-term, key member of the management and leadership team handling more than $5 billion in capital facilities improvements for the Metropolitan Washington Airports Authority at Ronald Reagan Washington National Airport and Washington Dulles International Airport."
Lebegern served 29 years with MWAA. Nearly two decades of that service was as the Manager of the Planning Department within MWAA's Office of Engineering where Lebegern oversaw the planning and programming for capital projects at both airports and for the Dulles International Airport Access Highway and, since 2008, for the Dulles Toll Road. Most recently, Lebegern served as co-founding member and commercial property engineer/planner for MWAA's Real Estate Department – Office of Revenue. There he was responsible for identifying and defining new real estate development concepts for multiple greenfield sites, and for redevelopment and reinvestment concepts for commercial land-lease tenants.
He also brings a wealth of experience as a lead technical representative and interagency policy advisor related to MWAA's property within the Dulles Corridor, the Dulles Toll Road and 18 miles of Metrorail Silver Line right-of-way. He served as MWAA's representative to the regional Transportation Planning Board at the Metropolitan Washington Council of Governments.
Lebegern is an FAA licensed private pilot and is active in numerous professional organizations. He currently holds memberships in American Association of Airport Executives, American Society of Civil Engineers and Urban Land Institute.
A graduate of The Pennsylvania State University, Lebegern earned a Bachelor of Science in civil engineering.
In North Carolina, HNTB is working on some of the state's highest profile infrastructure programs including GoTriangle in Durham, Charlotte Area Transit System Blue Line Extension and various completed and ongoing projects at Charlotte Douglas International Airport.
About HNTB
HNTB Corporation is an employee-owned infrastructure firm serving public and private owners and contractors. With more than a century of service in the United States, HNTB understands the life cycle of infrastructure and addresses clients' most complex technical, financial and operational challenges. Professionals nationwide deliver a full range of infrastructure-related services, including award-winning planning, design, program management and construction management. For more information, visit http://www.hntb.com.