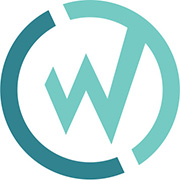 Charlottesville, VA (PRWEB) May 23, 2016
Thrillcall, your one stop shop for concert tickets, tour dates and more, and WillowTree, Inc., a top mobile development, UX strategy, and design company, announced today that the Thrillcall Live Music app has earned the 2016 Appy Award in the Best Event App category. MediaPost's Appy Awards honor extraordinary applications on all platforms: mobile, social, and web-based. The Appy Awards are unbiased to an app's format, platform, or device, and instead focus on the best apps across a diverse range of categories.
Thrillcall Live Music is the ultimate app for live-music fans and concert goers, and was designed and engineered especially with live music fans first in mind. Thrillcall seamlessly integrates popular music services like Spotify, iTunes, Last.FM, and Pandora, to deliver users personalized concert recommendations for shows in their city based on the bands and artists they love most. Thrillcall users can receive notifications when their favorite bands and artists announce tours and put tickets on sale, and access special offers like "skip the line" and "meet the band" from Thrillcall's partners. The app also gives users the ability to easily buy concert tickets from the box office through the app. If a show is sold out or a user is looking for prime seating, Thrillcall provides secondary and resale ticket information to users.
"Thrillcall is very appreciative of the Appy Award for the best event application," said Jonathan Leone, Thrillcall CEO. "Our goal for The Thrillcall iPhone app has been to enable our users to easily find and attend concerts they truly want to see. This can be accomplished both actively and passively as users share social media and music streaming preferences with the Thrillcall app. We are happy that the Appy Award panel has recognized our app's design and ease of discovery." 
"We have a strong partnership with WillowTree where the two companies augment each other's experience, teach each other skills and push the boundaries of iOS capabilities. This has been evident in the number of awards and award nominations that the Thrillcall iOS app has garnered through its evolution."
"It's been great working with a partner as forward-thinking as Thrillcall is and we are honored to share in this win with them" said Tobias Dengel, CEO of WillowTree. "Part of what makes Thrillcall's app unique is the highly-personalized experience it delivers via integration of user's preferred music-streaming services. It really solves the problem of "there's just nothing to do around here" for users by giving them a curated feed of live music news and information based on their personal tastes. Thrillcall's app really does revolutionize the concert-going experience and it's been exciting to work on this project with them."
The Appy Awards Jury consists of impartial editors, industry visionaries, and senior-level creative strategy leaders from prominent agencies and brands. The judging process is organized and monitored by MediaPost's Awards and Editorial Team, and is independent of account or sales biases.
To learn more about the APPY Awards, visit http://www.mediapost.com/appyawards/.
ABOUT THRILLCALL
Thrillcall scours the internet to find live music event data in order to provide the best balance of breadth of concert listings and ticket information while maintaining high standards of data quality. Users of Thrillcall.com or the Thrillcall mobile apps can compare multiple options in order to buy live music tickets. Thrillcall enables users to both actively & passively track their favorite artists. Users can connect their music streaming services and social media accounts to follow the artists they listen to and like. Users receive concert announcements, on-sale ticket alerts and last minute reminders for their tracked artists. Thrillcall also works with artist managers, venues, booking agencies, etc. to promote shows via ticket giveaways and special priced concert experiences.
ABOUT WILLOWTREE, INC.®
WillowTree is a leading UX strategy, design, and mobile development agency bridging the highest level of consumer user experience with enterprise-grade stability, security, and performance. WillowTree is an industry leader in field solutions, media delivery, loyalty programs and payments, and connected devices. Companies like GE, Johnson & Johnson, Time Warner, AOL, American Express, and Harvard Business Publishing trust WillowTree to guide their mobile initiatives.
We Take Mobile Personally™
ABOUT MEDIA POST
MediaPost Communications is an integrated publishing and conference company providing a wide array of resources to media, marketing and advertising professionals, producing more than 30 conferences each year, and seven annual award shows, including the Appy Awards, which honor extraordinary apps on all platforms. MediaPost also publishes news dailies and more than forty industry-focused newsletters & blogs. MediaPost is committed to providing a premium level of content in all publications and conferences.