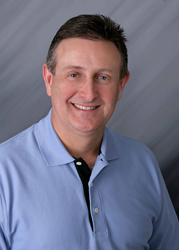 Dallas, TX (PRWEB) May 24, 2016
RSI Stewardship, the nation's leading stewardship and capital campaign company, has recently hired experienced entrepreneur, pastor, banker and stewardship consultant Randy Webb to serve as Vice President and Senior Campaign Consultant working with churches and ministry organizations across the country.
Webb brings RSI Stewardship an array of experience. He served 20 years in local ministry as both an executive pastor and senior pastor, worked as a stewardship consultant both independently and with two other top tier stewardship and capital campaign companies. He also served as Managing Partner and Vice President of New Day Ventures, Inc., the majority owner of several frozen yogurt shops in South Carolina and North Carolina.
President Joel Mikell is thrilled to welcome Webb to RSI Stewardship: "I am very pleased and excited to welcome Rev. Randy Webb to the RSI team. Randy brings an impressive combination of experiences and skills to our team, having served as a senior pastor, an executive pastor, a businessman, a banker, and as a stewardship consultant. However, what I appreciate most about Randy is his deep love for Christ and his passion to help the local church fully fund their vision."
Webb has served over 220 churches and their core leaders in strategic planning and driving multi-million dollar projects and fundraising. As a result of his leadership these churches experienced upwards of $275 million in donations as God gave the increase.
"After spending the past 35 years in pastoral ministry, banking, stewardship consulting and entrepreneurship, I'm excited to join RSI Stewardship and use my experience to help lead churches in exceptional growth, stewardship and generosity development," said Webb. Webb and his wife Donna live in Midlothian, Virginia. They have two adult children and one son-in-law that they are very proud of.
RSI Stewardship is a Dallas-based company that has developed a reputation for understanding the church's needs in relation to contemporary culture. RSI Stewardship has a long history of success in helping churches connect resources to vision so they can successfully accomplish their ministry goals.
About RSI Stewardship
Founded in 1972 as America's first company devoted solely to the fundraising needs of Christian churches, schools, and other faith-based organizations, RSI is the nation's leading resource for practical, faithful, and effective stewardship counsel. The experience and leadership at RSI has made the difference for more than 17,000 partners in ministry.