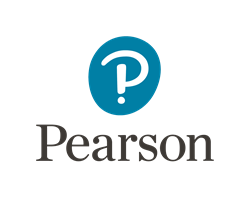 New York, New York (PRWEB) May 24, 2016
President Obama's signature on the new Every Student Succeeds Act (ESSA) ushered in a bright new day for early childhood education, by establishing key connections between early childhood education and the K-12 system. In late June 2016, early childhood educators from around the country will gather in Atlanta at the fifth annual National Early Childhood Summer Institute 2016. Sponsored by Pearson, this gathering of educators who care for, educate and work on behalf of young children is a chance to explore topics ranging from helping build literacy and STEAM skills to strategies for working with challenging students and connecting with families.
Among this year's featured speakers are:

Juanita Copley, Ph.D., is professor emerita from the University of Houston where she served as the chair of the Curriculum and Instruction Department in the College of Education. As the former program coordinator of Early Childhood in the College of Education, she directed the Early Childhood Mathematics Collaborative, a professional development project that involved hundreds of beginning and practicing teachers. Copley has written and edited books on early childhood mathematics co-published by the National Association for the Education of Young Children and National Council of Teachers of Mathematics.
Luis A. Hernandez, a training and technical assistance services early childhood education specialist, holds a master of arts in bilingual/multicultural education from the University of San Francisco. His expertise includes early literacy, dual language learning, adult learning practices, changing demographics and diversity, and early childhood education management and leadership topics.
Barbara Kaiser taught at Acadia University in Wolfville, Nova Scotia, and at Concordia University and College Marie-Victorin in Montreal, QC, Canada. Prior to teaching, she founded and served as the director of two child care centers and an after-school program. Her work is based on 30 years of working with children, their families, and early childhood educators. Kaiser is the co-author of a number of award-winning and bestselling books and booklets.
Judy Jablon brings more than 30 years' experience in education to her work as consultant, facilitator and author. Originally a teacher, Jablon is grounded in theory and practice that emphasize child development, observation, critical thinking and experiential learning. She has worked extensively with a variety of educational institutions and agencies, and has co-authored numerous publications including Powerful Interactions and The Work Sampling System.
Laura Justice, Ph.D., focuses her research on young children who exhibit developmental vulnerabilities in language and literacy acquisition as well as the state of classroom quality in early childhood and how various aspects of quality affect children's gains with the classroom. She has received numerous awards, including the Editor's Award from American Journal of Speech-Language Pathology and the Presidential Early Career Award in Science and Engineering from President George W. Bush.
Samuel J. Meisels, Ed.D., is the founding executive director of the Buffett Early Childhood Institute at the University of Nebraska. A former preschool, kindergarten, and first-grade teacher, for 21 years, Meisels was on the faculty at the University of Michigan, where he is now professor and research scientist emeritus. In 2002 he became the president of Erikson Institute, the nation's leading graduate school in child development.
Lee Wright, Ed.D., received his doctorate in May of 2009 in curriculum and instruction from the University of Houston. His areas of interest and research include small-group instruction and classroom management. Over his 23 years in education, he has served in the role of kindergarten teacher, corporate educational consultant, and campus reading specialist. He has also worked on a variety of special assignments including early childhood product marketing, program evaluations and freelance teacher trainings.
WHAT: National Early Childhood Summer Institute 2016
WHEN: Monday, June 27 – Thursday, June 30, 2016
WHERE: Atlanta Marriott Buckhead Hotel/Conference Center, 3405 Lenox Road NE
HOW: For more information or to register, visit http://ecsummerinstitute.com
About Pearson
Pearson is the world's learning company, with expertise in educational courseware and assessment, and a range of teaching and learning services powered by technology. Our mission is to help people make progress through access to better learning. We believe that learning opens up opportunities, creating fulfilling careers and better lives.
Pearson's Clinical Assessment group provides a comprehensive portfolio of research-based instruments to help clinicians develop insights that support evaluations and shape treatment plans. For more information about Pearson Clinical Assessment visit http://www.pearsonclinical.com.
Media Contact: Scott Overland, scott(dot)overland(at)pearson(dot)com, 202-909-4520