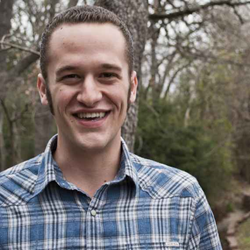 FrogSlayer President and CEO, Ross Morel explained that in addition to his technical expertise, "Taylor has made himself invaluable to FrogSlayer due to his outstanding work ethic and commitment to the success of our clients."
Bryan, Texas (PRWEB) May 23, 2016
FrogSlayer, LLC announced today that Cody Taylor, a student employee for the past 2 years, will be joining the development team full time following his graduation from Texas A&M University. In addition to coming on-board full time, Taylor has also been promoted to the position of Senior Software Developer, a coveted role within the growing firm.
Though he has been programming for more than a decade, Taylor has already seen success as a business owner. He opened local pastry shop, Sweets and Eats Bakery in 2014 when his mother, a former pastry chef found herself unemployed and struggling with health issues. The business took off immediately. The success is largely in part due to the bakery's delivery service, a convenience that customers had been lacking from other local shops.
This ability to understand and act on client needs is one of the values that FrogSlayer looks for in potential hires. President and CEO, Ross Morel explained that in addition to his technical expertise, Taylor has made himself invaluable to FrogSlayer "due to his outstanding work ethic and commitment to the success of our clients."
In fact many of those same clients have made it a point to tell the leadership team how much they have enjoyed working with Cody. Andre Denais, FrogSlayer Client and Operations Manager of Rugged Cycles explained "Cody really understands what we're trying to accomplish and is great with communicating any updates or changes to us."
Having recently undergone a period of significant growth, the hire of Taylor comes at a crucial time. Taylor told us he "couldn't be more thrilled" to plant roots in Bryan/College Station and is excited to join the team.
About FrogSlayer
FrogSlayer is a software development company founded in 2005 that helps clients build and maintain custom software products that help drive business growth. FrogSlayer's Texas-based team has helped generate more than $250M in revenue for clients ranging from early-stage startups to the Fortune 500 in industries that include: oil and gas, energy management, healthcare, financial services, and restaurants. The FrogSlayer team specializes in delivering multi-faceted, cross-platform projects with complex technical requirements, great design and grand business goals. To learn more about FrogSlayer, please visit http://www.frogslayer.com or contact us at howdy(at)frogslayer(dot)com or (832) 928-5121.