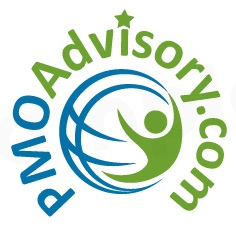 Portfolio management is the key to strategic business execution, not only for achieving success once but also to sustain it that over time.
Cedar Grove, NJ. (PRWEB) May 23, 2016
Nearly half of all PMOs close down within three years or are considered implementation failures because: 1) They are not choosing the right "things" to do; 2) Not knowing how to allocate and apply the right type and level of resources and capacities; and 3) Not knowing how to manage projects, programs, and operational initiatives across lifecycles.
However, research shows that mature PMOs with strong portfolio management increase organizational and project performance across a broad range of key performance indicators. In June at CampIT-Chicago, Te Wu is going to be sharing insights on how PMOs can execute the right strategy and separate themselves from those that fail. Explored will be how PMOs need to better define what portfolio management is and how it can help deliver business strategy in a more holistic way than program management alone.
"The state of business execution is dismal. Studies show that strategic implementation fails nine out of ten times," states Te Wu, CEO of PMO Advisory. "One of the key reasons for this spectacular failure is poor prioritization and alignment between strategic planning and implementation. Portfolio management is the key to strategic business execution, not only for achieving success once but also to sustain it over time."
This presentation is ideal for organizations that are considering building or strengthening portfolio management in new or existing PMOs. Participants will learn how to develop a more holistic view of the link between business and IT strategies with execution. Furthermore, Prof. Te Wu will present a simple approach to improve alignment where both IT and business leaders vet project proposals and manage the portfolio effectively.
CAMP IT - Chicago : IT PMO / Portfolio Management
Utilizing IT Portfolio Management to deliver strategic technology enablers to the organization
June 23 - 24, 2016
Donald E. Stephens Convention Center Rosemont (O'Hare) Illinois
Special: PMO Advisory negotiated a special rate with CAMP IT, use the link below and following the instruction to receive a 10% discount for the conference.
Prof. Te Wu, PfMP, PgMP, PMP and PMI-RMP is the CEO of PMO Advisory LLC, a management consulting firm and a PMI Registered Education Provider (R.E.P.). As a training company, the firm is striving to be the most comprehensive project management training firm in the world offering certification training in Portfolio (PfMP), Program (PgMP), Project (PMP, CAPM, PRINCE2, and MSP), Risk (PMI-RMP), Agile (PMI-ACP, SCRUM), Service Management (ITIL series), and project management office (PMO) training.