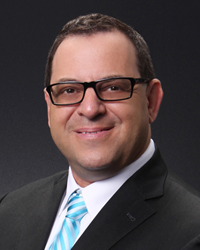 Miami real estate remains at 2004 pricing levels despite more than four years of increases
Miami, FL (PRWEB) May 20, 2016
Miami-Dade County residential properties totaled $1.04 billion in sales in April and all local Multiple Listing Service (MLS) sales posted robust price gains, according to a new report by the MIAMI Association of REALTORS® (MIAMI) and the MLS system.
The median sales price for existing single-family homes rose 9.6 percent year-over-year in April 2016, from $260,000 to $285,000. The median sales price for existing condominiums increased 8.0 percent to $215,000 from $199,000. Miami-Dade existing condo prices have risen in 57 of the last 59 months.
"Miami real estate remains at 2004 pricing levels despite more than four years of increases," said Mark Sadek, a Coral Springs Realtor and the 2016 MIAMI Chairman of the Board. "The growing scarcity of local distressed homes and increased properties selling in the popular price ranges is factoring in the rise of prices."
Miami real estate remains a bargain worldwide. A 120-square meter condo in Miami-Fort Lauderdale-Miami Beach cost $149,900 on average, according to the National Association of REALTORS® (NAR). Prices for the same condo in London ($960,840), Hong Kong ($776,280), and New York ($1.6 million) are at least five times higher.
International buyers continue purchasing South Florida property. Thirty-six different countries, for instance, are represented among the buyer pool in one Miami residential tower. In Sunny Isles Beach, 23 different nationalities have bought preconstruction units in one condo building. This increased diversification of foreign buyers is the new norm for Miami real estate.
Historic-low mortgage rates should continue to attract future buyers. According to Freddie Mac, the average commitment rate (link is external) for a 30-year, conventional, fixed-rate mortgage fell from 3.69 percent in March to 3.61 percent in April, which is the lowest since May 2013 (3.54 percent).
Total Sales Finish in Line with Miami Historical Averages
Total existing Miami-Dade County residential sales — which posted a record year in 2013 and near record years in 2014 and 2015 — decreased 10 percent year-over-year from 2,689 to 2,419 last month.
Miami-Dade County single-family home transactions decreased 7.6 percent in April, from 1,245 to 1,150. Existing condominium sales — which declined 12.1 percent, from 1,444 to 1,269 — are competing with a robust new construction market, which continues to add inventory.
A 46.7 percent year-over-year drop in total distressed sales, from 767 transactions in April 2015 to 409 last month, contributed to the lower sales activity. Only 16.9 percent of all closed residential sales in Miami were distressed last month, including REO (bank-owned properties) and short sales, compared to 28.5 percent in April 2015. In 2009, distressed sales comprised nearly 70 percent of Miami sales.
Short sales and REOs accounted for 3.0 and 13.9 percent, respectively, of total Miami sales in April 2016. Short sale transactions dropped 45.9 percent year-over-year while REOs fell 46.8 percent.
Traditional homes, meanwhile, are seeing steady price growth. Non-distressed Miami single-family homes saw a price growth of 1.7 percent in April, growing from $295,000 to $300,000.
Nationally, distressed sales comprised 7 percent of all sales in April, down from 10 percent a year ago, according to the National Association of REALTORS® (NAR).
Total Miami residential properties combined for $1.04 billion in total sales volume in April 2016, about 10.3 percent lower than the $1.16 billion sold during the same month last year. The aforementioned sales volume does not include the strong new construction condo sales figures.
Transactions in Popular Price Points Rise
Mid-priced Miami homes are seeing increased sales. Single-family homes priced between $200,000 and $600,000 saw a 5.8 percent year-over-year increase in April, growing from 685 to 725. The sector represented 63.0 percent of total Miami single-family home sales in April 2016.
Existing condos priced between $150,000 and $300,000 saw a 2.7 percent-rise in sales in April, increasing from 485 transactions to 498. This sector represented 39.2 percent of total existing Miami condo home sales in April 2016.
Miami Real Estate Selling Faster and Close to List Price
The median number of days between the listing and contract dates for Miami single-family home sales fell 18.2 percent year-over-year to 45 days. The median number of days between the listing date and closing date for single-family properties dropped 13 percent to 94 days.
For condos, the median time to contract decreased 14.3 percent year-over-year to 66 days. The median number of days between the listing date and closing date decreased 11.3 percent to 110 days.
Miami real estate is selling close to listing price. The median percent of original list price received for single-family homes was 95.8 percent in April 2016, an increase of 0.7 percent. The median percent of original list price received for existing condominiums was 93.9 percent, the same as last year.
New Policy Should Qualify More South Florida Condo Buildings for FHA Loans
In addition to competing sales from new construction units, the lack of access to mortgage loans is also impacting existing condominiums. Of the 8,523 condominium buildings in Miami-Dade and Broward Counties, only 23 are approved for Federal Housing Administration loans, down from 29 last year, according to statistics from the Florida Department of Business and Professional Regulation and FHA.
At last week's 2016 REALTORS® Legislative Meetings & Trade Expo, U.S. Housing and Urban Development Secretary Julian Castro announced beneficial changes to FHA condo rules are moving forward and are currently at the Office of Management and Budget for review.
The policy would streamline the condominium recertification process, expand its definition of acceptable owner-occupied units to include second homes not owned by investors and change the way it views co-insurance clauses. The MIAMI government affairs team advocated for the changes and continues to monitor and support increased condominium recertification.
National and State Statistics
Nationally, sales of existing single-family homes, townhomes, condominiums, and co-ops rose 1.7 percent to a seasonally adjusted annual rate of 5.45 million in April from an upwardly revised 5.36 million in March, according to NAR. Sales are now up 6.0 percent from April 2015.
Statewide, closed sales of existing single-family homes totaled 24,144, remaining relatively the same (down 0.6 percent) as April 2015, according to Florida Realtors. Florida's condominium sales totaled 10,738 last month, down 5.3 percent compared to April 2015.
The national median existing-home price for all housing types in April was $232,500, up 6.3 percent from April 2015 ($218,700). April's price increase marks the 50th consecutive month of year-over-year gains.
The statewide median sales price for single-family existing homes last month was $213,000, up 9.2 percent from the previous year, according to Florida Realtors. The statewide median price for townhouse-condo properties in April was $160,000, up 4.4 percent over the year-ago figure.
Miami's Cash Buyers Still Represent About Twice the National Average
Miami cash transactions comprised 48.6 percent of April total closed sales, compared to 51.7 percent last year. Miami cash transactions remain about double the national average of 24 percent. Miami's high percentage of cash sales reflects South Florida's ability to attract a diverse number of international home buyers, who tend to purchase properties in all cash.
Condominiums comprise a large portion of Miami's cash purchases as 62 percent of condo closings were made in cash in April compared to 33.7 percent of single-family home sales.
Seller's Market for Single-Family Homes, Buyer's Market for Condos
Inventory of single-family homes increased 9.2 percent in April from 5,790 active listings last year to 6,320 last month. Condominium inventory increased 15.9 percent to 14,011 from 12,087 listings during the same period in 2015.
There is a 5.6-month supply of Miami single-family homes, an increase of 12 percent from April 2015, which indicates a sellers' market. There is an 11-month supply of condominium inventory, a year-over-year increase of 22.2 percent, which indicates a buyers' market. A balanced market between buyers and sellers offers between six and nine months supply of inventory.
Total active listings at the end of April increased 13.7 percent year-over-year, from 17,877 to 20,331. Active listings remain about 60 percent below 2008 levels when sales bottomed.
New listings of Miami single-family homes increased 2.3 percent from 1,762 in April of last year to 1,803 last month. New listings of condominiums decreased a negligible 0.3 to 2,503 last month, compared to 2,511 during the same time period in 2015.
Nationally, total housing inventory at the end of April increased 9.2 percent to 2.14 million existing homes available for sale, but is still 3.6 percent lower than a year ago (2.22 million). Unsold inventory is at a 4.7-month supply at the current sales pace, up from 4.4 months in March.
New Construction Market Update
Most Miami preconstruction condo developers require a 50-percent cash deposit on new units. The deposit is not only one of the highest in the United States but is significantly higher than the 20 percent required during the last real estate cycle. The large all-cash deposits are a sign home buyers are committed to the Miami market.
Developers are also being cautious not to overbuild. About 85 percent of condos under construction in downtown Miami are sold, according to Integra Realty Resources and the Miami Downtown Development Authority. Downtown Miami has about 7,200 units under construction, a considerably smaller number than the 18,500 the area had under construction in 2006.
To access April 2016 Miami-Dade Statistical Reports, visit http://www.SFMarketIntel.com
Note: Statistics in this news release may vary depending on reporting dates. MIAMI reports exact statistics directly from its MLS system.
About the MIAMI Association of REALTORS®
The MIAMI Association of REALTORS® was chartered by the National Association of Realtors in 1920 and is celebrating 96 years of service to Realtors, the buying and selling public, and the communities in South Florida. Comprised of six organizations, the Residential Association, the Realtors Commercial Alliance, the Broward Council, the Jupiter Tequesta Hobe Sound (JTHS) Council, the Young Professionals Network (YPN) Council and the award-winning International Council, it represents more than 42,000 real estate professionals in all aspects of real estate sales, marketing, and brokerage. It is the largest local Realtor association in the U.S., and has official partnerships with 136 international organizations worldwide. MIAMI's official website is http://www.miamire.com
###