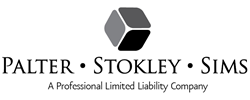 In the end, you want a knowledgeable person negotiating the deal who understands the due diligence of the asset so the negotiations reflect reality.
Dallas, TX (PRWEB) May 23, 2016
In response to a front-page article in the May 11, 2016, edition of the Wall Street Journal about the controversy surrounding a Dallas oil and gas company's (Energy Transfer Equity, LP) purchase of a Tulsa pipeline company owned by Williams Cos, Craig Stokley, one of the founders of Palter Stokley Sims PLLC, and specialist in oil and gas litigation and other transactional issues related to the oil and gas industry, offered his thoughts on how these issues can be avoided for smaller independent and private equity backed entities in the oil business. These thoughts were first presented in the law firm's blog.
There are billions of dollars at stake in this Equity Transfer/Williams Cos lawsuit and it can provide lessons for independent and private equity backed operators who are doing deals in these chaotic times for the oil business. Stokley thinks this case emphasizes the importance of a close connection between those performing due diligence and those striking the deal on behalf of the two parties. Not only is it important that the parties strike a deal they are pleased with, it is equally important that both sides understand the deal in the same way – on paper and in their minds.
"Time kills deals," Stokley added. "If an operator is acquiring an asset, whether it involves billions or thousands of dollars, with the passage of time between striking the deal and closing, the chances of the deal 'blowing up' exponentially increases.
"In these volatile times, it is critical to make sure the detailed due diligence is effectively and timely summed up for the deal makers so that the deal they strike can match reality on the ground." Placing a premium on due diligence and getting to know the client's goals helps oil and gas clients stay out of Court and invest their time and resources in acquisitions and operation of their energy assets.
"Non-refundable deposit payments, with a liquidated damages provision, will enable all parties to avoid court proceeding seeking specific performance," Stokley said. "Such lawsuits, similar to the one between Energy Transfer and Williams can paralyze an operator and cause them to miss out on future opportunities, while trying to sort out the specific performance issues in protracted litigation. While some parties may insist upon specific performance, if the deposit payment is high enough, they will almost always agree to a liquidated damages provision."
Stokley cautions that the excitement of "getting a deal done" can often obscure reality.
"In the end, you want a knowledgeable person negotiating the deal who understands the due diligence of the asset so the negotiations reflect reality," noted Stokley. "This can be accomplished with a 'get to know the clients' business' approach by counsel who works closely with the deal makers at the table when the deal is struck. Knowing my clients' business is what I strive for."