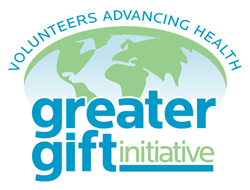 Winston-Salem, NC (PRWEB) May 22, 2016
The Greater Gift Initiative, Inc., (GGI) a Winston-Salem, NC based not-for-profit organization, is pleased to announce they are a proud supported of Red Nose Day, a campaign dedicated to raising money for children and young people living in poverty by simply having fun and making people laugh. The Red Nose Day Special will be aired on NBC May 26th at 9/8c.
The money raised during Red Nose Day will be used to fund programs that address the immediate needs of children and young people living in poverty in the U.S. and internationally in Africa, Asia and Latin America. The money will be split between domestic and international poverty issues. The pre-selected charity partners are Boys & Girls Clubs of America; Children's Health Fund; Feeding America; Gavi, The Vaccine Alliance; the Global Fund; Lift; National Council of La Raza; National Urban League; Oxfam America; Save the Children and United Way.
GGI supports the work of Gavi, the Vaccine Alliance through its charity partner Gavi Campaign. The Gavi Campaign is a US public charity whose purpose is to support the work of Gavi and its mission to save children's lives and protect people's health by increasing equitable use of vaccines in lower-income countries.
In support of Red Nose Day and Gavi, GGI and its partners will be having fun the entire week leading up to Red Nose Day. GGI will be providing a red nose for each staff member of our partner sites to wear the week of May 23-26, 2016, and is also encouraging partner sites to join the Fun-Raising event of the year. The money raised will be donated to Red Nose Day on behalf of GGI's partner sites. Visit the Greater Gift Initiative on Facebook and Twitter this week to see pictures of the fun.
About Greater Gift Initiative, Inc.
The mission of Greater Gift Initiative, Inc. is to advance global health and highlight the greater good of clinical trial participation by gifting a vaccine to a child in honor of every clinical trial volunteer, under the motto "Volunteers Advancing Health." Since 2010, the Greater Gift Initiative has donated over 68,000 vaccines to children in developing countries as a way to give back and thank the volunteers who participate in clinical trials and contribute to the advancement of health worldwide. Learn more at http://www.GreaterGiftInitiative.org