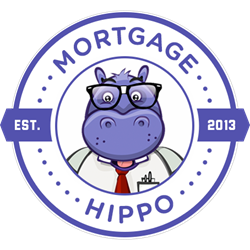 Chicago (PRWEB) May 23, 2016
MortgageHippo, an end-to-end digital solution that simplifies the mortgage process to help potential homebuyers make smarter, more informed mortgage decisions, today announces its partnership with OpenHouse, a mobile and desktop home search platform that combines in-depth property, neighborhood and community information with data-driven real estate agent recommendations. Together, the partnership furthers both companies' mission to bring simplicity and transparency to today's tech-savvy homebuyer.
MortgageHippo's online tools guide prospective homebuyers through multiple steps in the mortgage process, from an interactive dashboard that helps users determine how much home they can afford and what type of loan options are best suited for them, to a co-borrower calculator that shows borrowers the financial impact of adding a potential co-borrower to their mortgage application. Through the partnership, MortgageHippo users will now be able to access OpenHouse's deep well of neighborhood and property data to find their perfect home or be matched up with the best real estate agent for their specific needs.
OpenHouse unlocks hard-to-obtain industry data on agent performance to determine which agent would be the most qualified to help a consumer purchase or sell a home, based on criteria including location, price and home type. The recommendation is always objective and unbiased, making it superior to traditional word-of-mouth recommendations or agent advertisements.
"Millennial home buyers are entering the market in droves, and they are demanding a digital, information-driven experience to make the complicated process of buying a home easier and more transparent," said Valentin Saportas, CEO of MortgageHippo. "By partnering with OpenHouse, MortgageHippo gives prospective homebuyers all the tools they need on one user-friendly, intuitive online platform."
"OpenHouse's data-driven approach to home search and real estate agent connections matches seamlessly with MortgageHippo's transparent and innovative home loan solution. By partnering together, customers now have a truly one-stop solution to search for a home, find a top real estate agent, and source the best mortgage for their next home," said Jason Nierman, VP of Business Development at OpenHouse.
MortgageHippo users can access OpenHouse by visiting http://mortgagehippo.agentace.com/.
Visit MortgageHippo and OpenHouse to learn more.
###
About MortgageHippo
MortgageHippo is an end-to-end digital solution that simplifies the mortgage process to help borrowers make smarter, more informed mortgage decisions. With a mission to provide an innovative, simplified and transparent experience for today's tech-savvy financial consumer, MortgageHippo's platform offers a series on online tools that walk borrowers through every stage of the home loan process, from shopping around with multiple lenders and recommending the best mortgage for the user's specific needs to streamlining and automating the mortgage application and approval process. To learn more about MortgageHippo, visit http://www.mortgagehippo.com.
About OpenHouse
OpenHouse helps buyers and sellers make smarter decisions about the biggest transaction in their lives by answering the most important question: "What could my life be like in this home?" The right house is more than a ZIP code, a price tag, a floor plan: It's the life you live inside it. Powered by data, OpenHouse is a better way to find your dream home, and a smarter way to connect with the agent that can make it yours. Founded in 2010 as Agent Ace, OpenHouse is headquartered in sunny Santa Monica, California. To find the life you want to live, visit TheOpenHouse.com.
For additional information:
Meghan Spork
Walker Sands Communications
312-241-1474
meghan.spork(at)walkersands.com