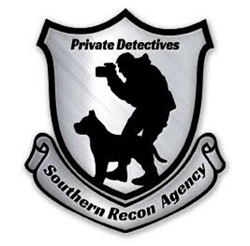 Orlando, Florida (PRWEB) May 23, 2016
Despite the dominance and influence that corporations wield, there is one family-owned and operated Private Investigative Company headquartered in Orlando that refuses to be flattened by the large corporate steamroller. Fueled by state-of-the-art technology and an unrelenting passion for helping people experiencing injustice, Matt Aubin of Southern Recon Agency, srecon.com, earned the #1 Private Investigator Award of 2015 in the Orlando / Tampa Bay Area by Thumbtack.com, a nationally recognized company that seeks out best-in-class companies for their respective industries.
In general, Private Investigators are hired to gather and secure information and evidence that would otherwise be impossible to obtain. It is a competitive industry filled with powerful corporate entities and specialists coming from a variety of professional backgrounds including law enforcement, federal agencies and military. When Aubin was asked how he excelled in such a competitive industry in just 7 years, he responded; "I put everything I have into my investigations and I don't make excuses. If I need equipment, I get it. If I need a specialist I hire one. It's my job to figure things out, overcome obstacles, adapt to any situation, and improvise accordingly to complete the task at hand."
Respected throughout this industry by his clients and other investigators, Aubin also receives excellent feedback from competing investigation firms:
"I have worked with Matt Aubin at Southern Recon Agency on several investigations in the Orlando area. He is an excellent private investigator who always gets the job done no matter how complex or dangerous the situation. He usually puts in more hours than he gets paid for in order to make sure he does a professional job." - Rick Garcia, Spy Tech Investigations
About Matt Aubin: Aubin has 6 years of hands-on experience in the investigation industry prior to launching his own business in 2015. He has developed a reputation for incorporating state-of-the-art technology and innovative ideas to provide effective solutions for his clients. He is a seasoned private investigator and was recently elected onto the board of directors for the Florida Association of Licensed Investigators "FALI". 
"When someone hires a private investigator, they don't want just anybody working their case; they want a pro and they want the best that the industry has to offer. So that's what I give my clients no matter what!" - Matt Aubin
About Southern Recon Agency: Southern Recon Agency, LLC is a family-owned, licensed private investigation company serving the Orlando and Tampa areas. Southern Recon Agency provides a multidimensional approach to private investigation, including advanced research, information and evidence gathering, and high-tech surveillance.  For more information please visit http://www.srecon.com or call 407-900-4972.